Sissi is ready for a test drive. After all of our repairs and after Jens has painted it beautifully in black and red, we need to put it through its paces. Soraida comes along for the test drive, after all she should get to know Sissi as a sailing boat and not just as a floating apartment.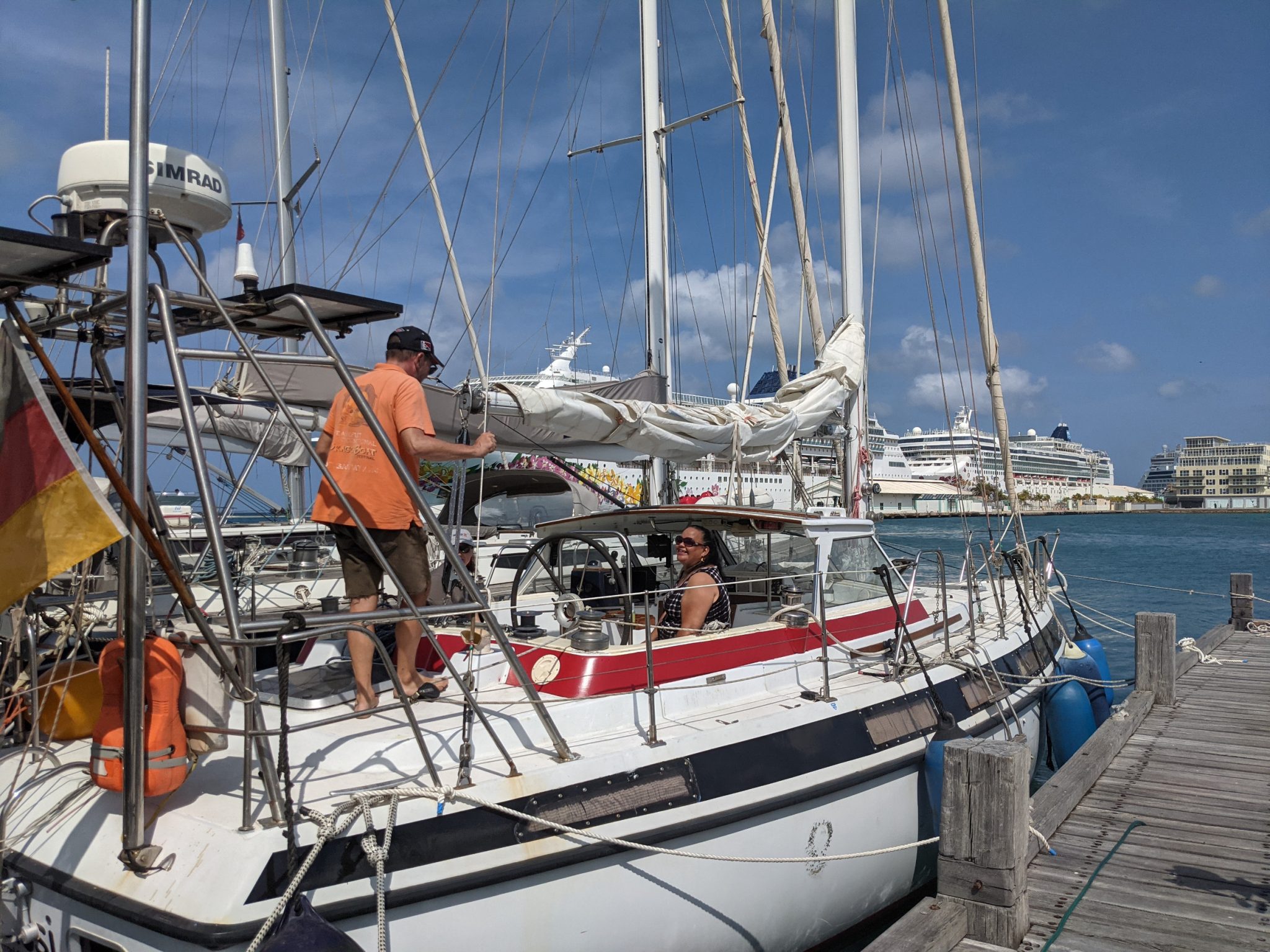 We have the perfect wind - most of the time. We have the perfect wave, practically none in the lee of Aruba. So Sissi reaches fantastic speeds and we can test all systems on board under real conditions. Everything works as it should. We are happy. I only have to retighten the two rear lower shrouds a little. The rigger told me a few weeks ago that I should do a test sail and that the shrouds might have to be tightened a little.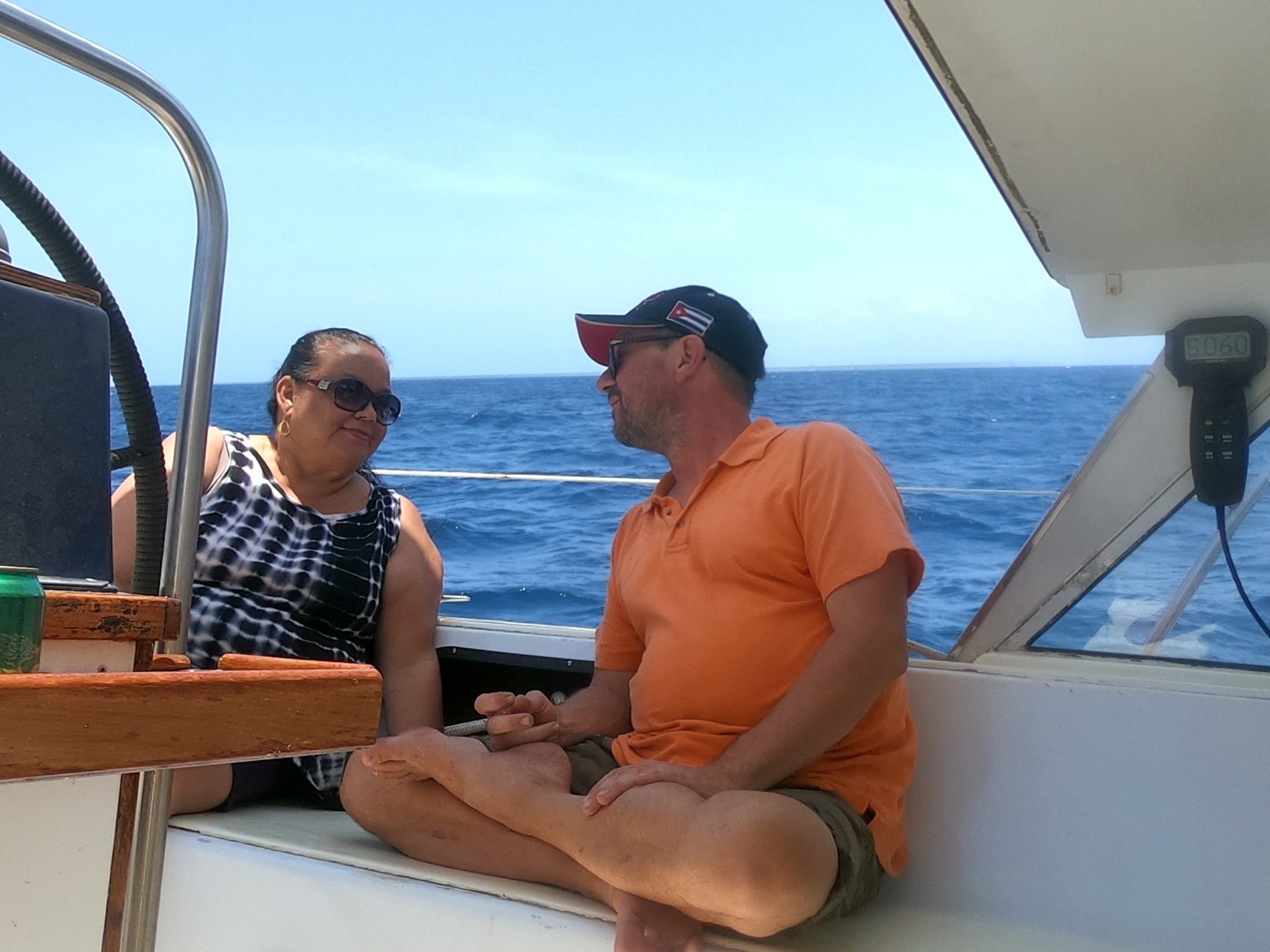 After six and a half hours of trial sailing, we come back to the port. It's time for fresh pastecci and fish croquettes that Soraida brought with her. They are life-saving, we are all hungry.
We are all happy about the beautiful day and that Sissi is in such good condition. That brings us closer to the departure day. I am sad and happy at the same time.