Have you recently wondered what the consequences of your actions will be in the future? Acted in good faith to do something right and you really kicked the shit? I had an aha moment yesterday.
Sissi is pretty much ready to go. We still have to fill up, child's play, after all, we are less than 10 meters from the gas station. We don't even have to move the boat to refuel, the hose is long enough. Nothing to hold us in Aruba.
The bus stop is not just a place to wait for the bus. It's also an excellent hub for information, gossip and good coffee. So I stand around and drink a coffee when I am approached by a bus driver. Would I have already registered for the vaccination? No, I say, we tourists don't get a vaccination. I took a close look at the vaccination schedule for Aruba. The vaccine is currently being given to people over the age of 60 or belonging to groups that are at risk from working in hospitals, for example. I am not one of them.
But the bus driver tells me what she heard on the radio. Namely that in Aruba everyone is vaccinated now, even those who are illegally in the country. You just have to register and you will receive an email with the vaccination date. Wow i think. We want to leave Aruba, but with a vaccination it would be much easier to travel. In the evening I'll discuss this with Jens. We agree that we would like to be vaccinated.
So I let Soraida drive me to the authority where you register for the vaccination. I catch the perfect moment, a quarter of an hour before lunch. There is no longer any queue in front of me, I can go straight to the counter. I explain my concern to the clerk (or whatever it's called in this country). She asks me for my passport and looks at the pretty stamps. Basically I can get a vaccination in Aruba, but ...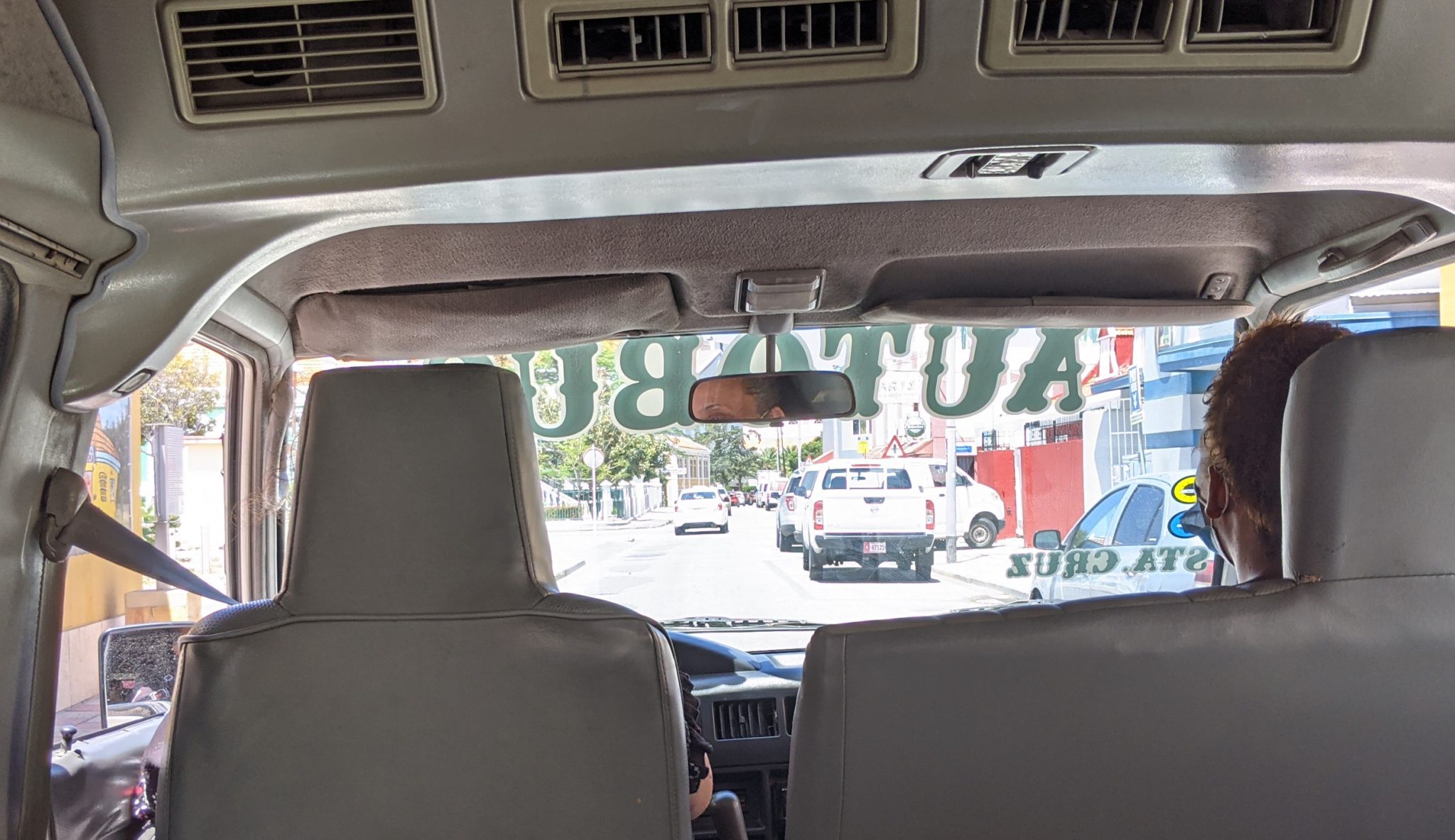 ... I was right in assuming that they don't vaccinate tourists. Now I come back to my opening sentence. If we hadn't gone to Cuba and if we hadn't legalized our status by leaving and re-entering Aruba, at least I would still be illegally in the country. Then I could have an appointment within a few days. I should come back at the end of June when my status changes back to "illegal". Then I could get the vaccination. But at the end of June I'll be on the other side of the Atlantic. In Aruba, everyone is vaccinated except those who are legally in the country as tourists.
In addition, I am trying to get permission from the responsible authorities to enter Guadeloupe. There are much better and cheaper ways to repair our mast there than there is in Aruba. They haven't replied to the email from the day before yesterday, but it was in English. I didn't think about it, Smurf. Today I sent another email afterwards. In French, I can do that. It's just a lot more exhausting, the vocabulary doesn't always come to my mind. I dig in the brain and the English word falls out.
As a little hamster, I have now collected almost all the parts for an engine inspection. The only thing missing is the air filter and a few liters of oil. The oil is a very common mineral 20W-50 oil, so far I have not been able to find it in Aruba. I travel from auto parts shop to auto parts shop. Soraida lets me out today at the shop where she always buys the parts for her bus. They even have my air filter in the computer, one is still in stock. But it was hiding somewhere, after a 15-minute search the seller came back to me empty-handed.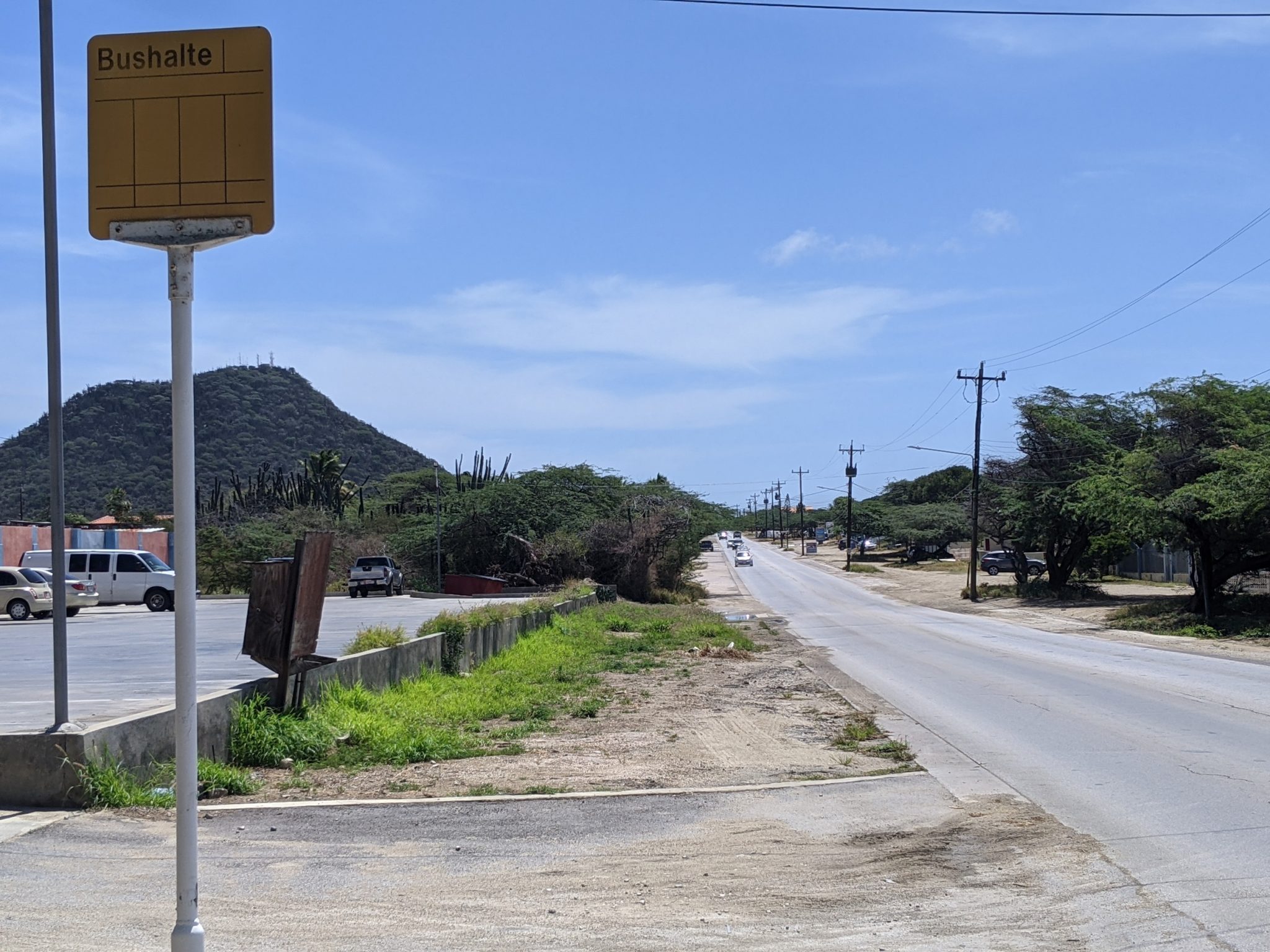 In summary, I have to say that my willingness to leave has never been greater and the possibilities have never been less. You can also cross the Atlantic from Aruba. It's like last March. Little by little, the borders are closing.
Addendum: After only three hours, the cancellation came from Guadeloupe. If you use the right language, you will get an answer.