And once again we did it. I was with the authorities, we officially leave Cape Verde on December 31, 2019. We got most of the fresh food at the Mercado Municipal.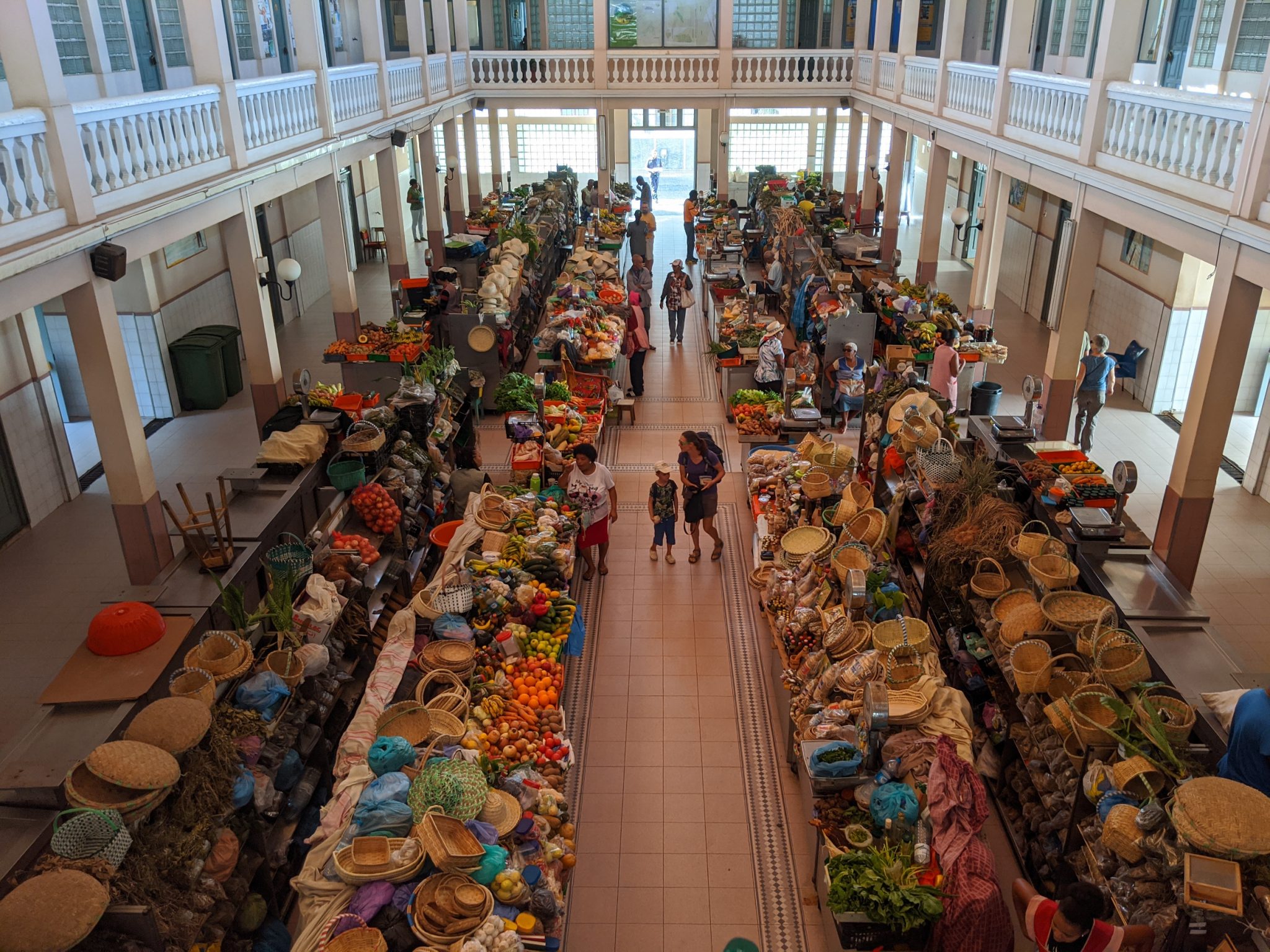 The range of goods is large when you go to the market in the morning. The sooner the better. We were at our market early at 10 a.m. The shelves were still full, everything looked fresh and delicious.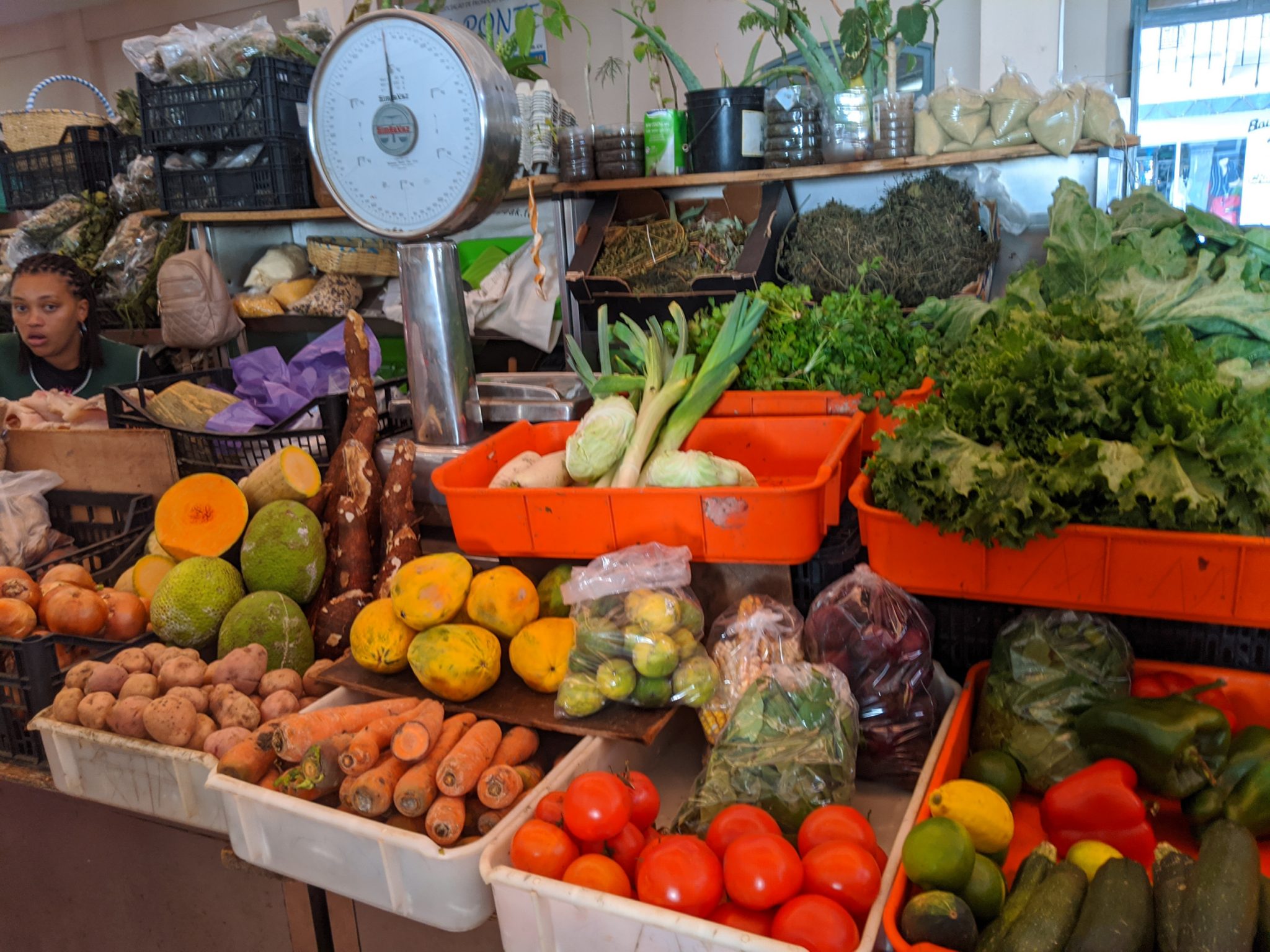 We carried kilos of fruit and vegetables to the sissi. The goods from the market are fresh and will keep for a while. They come from here and have not been driven around by miles with cooling trucks. The fact that we pay a tourist surcharge does not make the market purchase any worse. The surcharge arrives at the right people.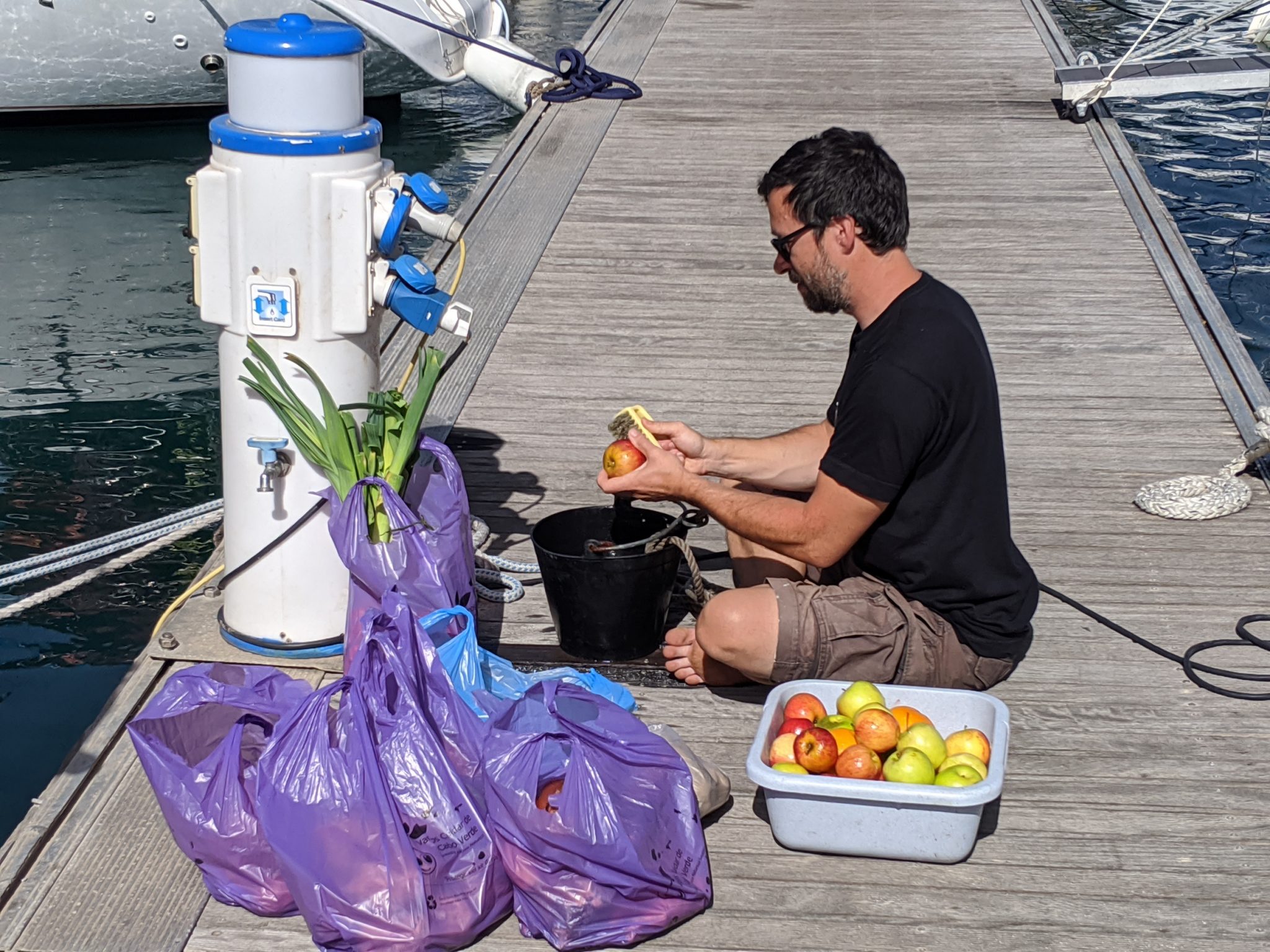 After shopping, each piece is washed off with salt water. Jens saw several critters flee that we would not have liked to have on board. Salt water helps against cockroach eggs. Important. Fortunately, there is no shortage of salt water.
After completing the stock we went to one of the small gourmet restaurants to knock the last escudos on the head. Once again it tasted delicious.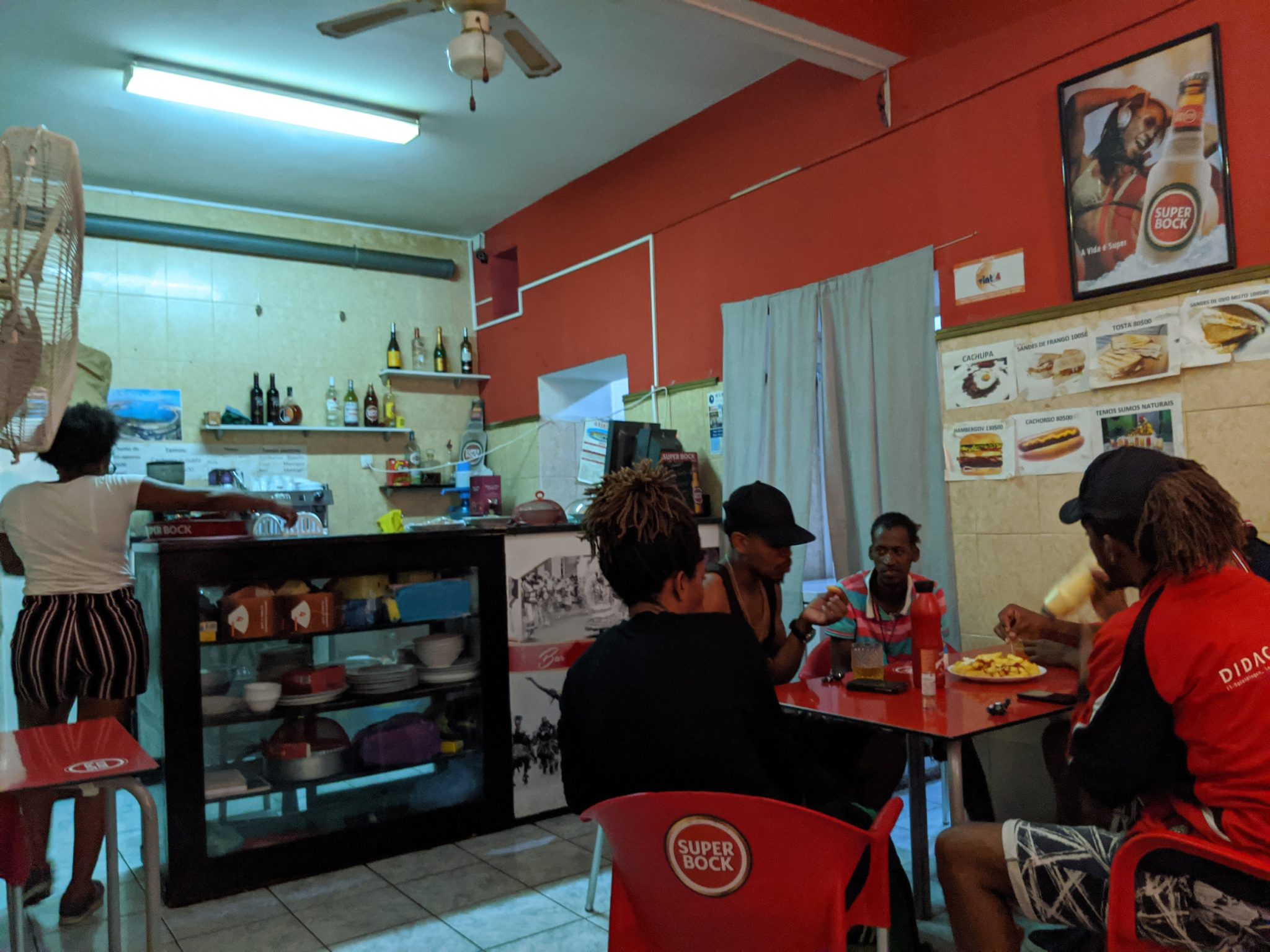 Tomorrow we leave. 2000 miles away. Nice that it continues again. The weather forecast is still favorable, we will have very little wind, but enough for the Parasailor. I'm curious!