The highlight of every day on board is the hot meal. We are now using the action camera to make new kitchen videos. Jens is delighted when I stumble through the pantry. Today we have pork loin baked in the oven with a mushroom sauce. Unfortunately, the peppers intended for this have been beaten to a mud by the cauliflower, so the cauliflower has to believe it. Preparation time again about three hours, time to eat about three minutes and then rinsing off. We are still at the flight station and little is more unpleasant than when used dishes make a flight insert on the carpet. Everything is back to normal.
The rain stopped for a long time, fortunately not the wind. It blows from the northeast and blows us directly towards Lanzarote. This is how it should be, this is how it was predicted, and this is how it is good. Sailing is nice, sailing fast is better. We'll never turn Sissi into a regatta yacht, if we go faster than five knots it borders on frenzy. It's not like always, we've been racing for 24 hours!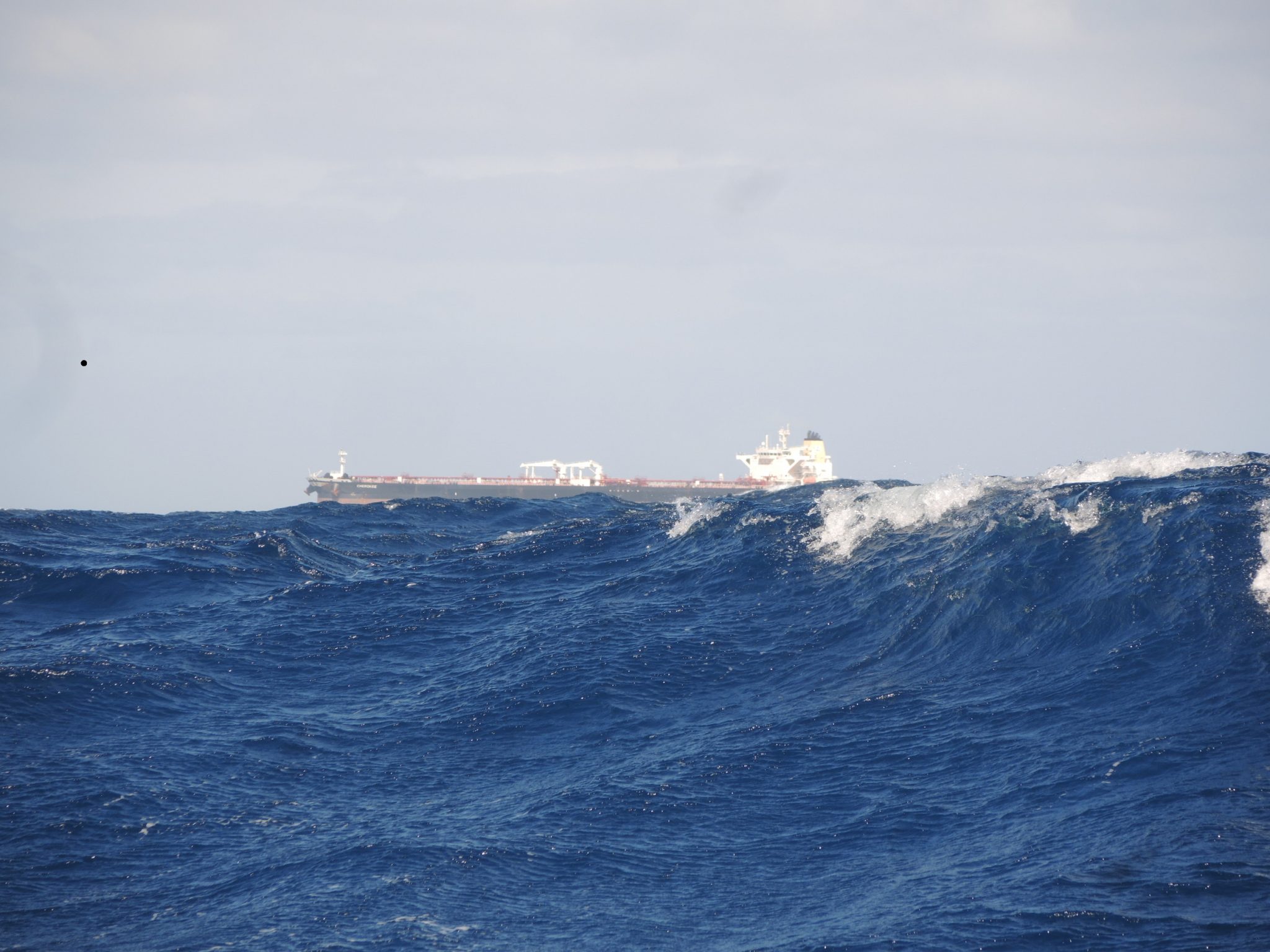 Shortly after the change of guard at four o'clock in the night, Jens wakes me up again. One of the two blocks that direct the lines of the wind vane control onto the rudder has broken loose. Jens has to leave the cockpit, so I have to be careful - if he falls into the water. It is absolutely impossible to replace the broken hose clamp with a new one. Two cable ties do not have to be screwed in and are also held as a temporary measure. They probably hold around the world.
Our electricity production is going well. Wind power and solar power bring the part intended for them. Nearly. We won't get across the Atlantic like this, but we are in good spirits to land on Lanzarote without using the diesel engine. I now understand why we have this power gap. When I measured Sissi's power consumption in winter storage, it was without all the electronic toys that we use. From the notebook to dozens of cameras and cell phones, there was no AIS installed, nor was the Watermaker. Either we save on comfort or we convert one or the other liter of diesel into electricity. It's the same as always.
Our conclusion so far with regard to the ocean passages is the following: The challenge does not lie in the sailing egg. For the past 300 nautical miles we rolled out the foresail and did not touch it for about 36 hours. Then we jibe. That was all. The challenge is to be awake, fit, and lead a comfortable life. Imagine for a moment that your own apartment was constantly moving four meters up and down, constantly leaning to the left and right and tilting back and forth. Constantly, incessantly, without a break. With no prospect of change in the coming hours, days or weeks - when we go over to the Caribbean next month. Here you cook, eat, sleep, drink, clean, tidy up, do crafts and relax. In addition, one looks for other ships, which can only be made out by their lights at night. This is ocean sailing.
F * ck. ScheiXXe !!! With a bang, one of the aft blocks has just said goodbye to the wind pilot. Great fun repairing it on the Atlantic. Fortunately, we still have replacements. There's always something.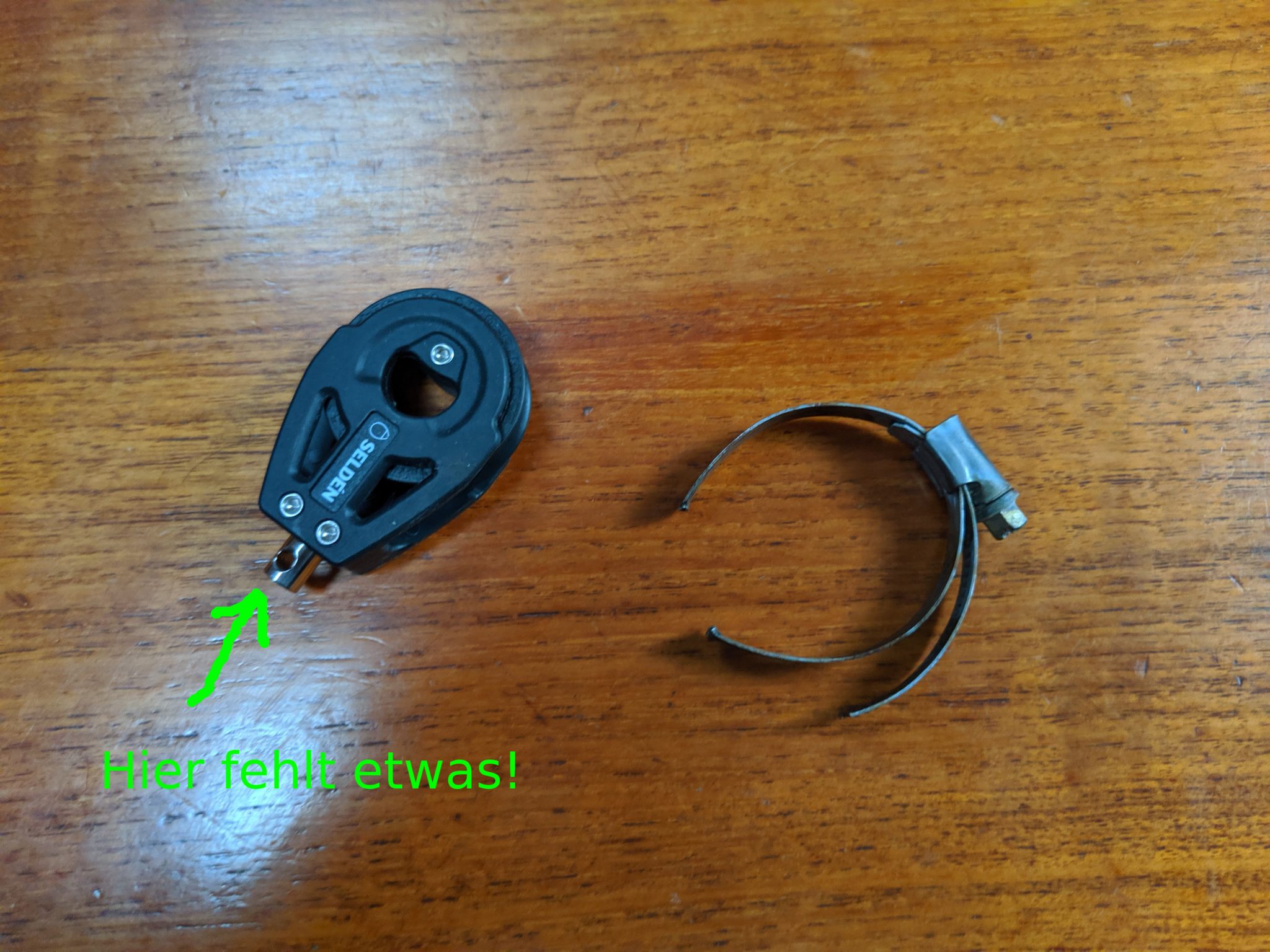 These lines are written in the 73rd hour of our crossing. From the nautical miles we're halfway there. Fresh vegetables are slowly running out, why did the cauliflower have to beat the peppers too? In the future, when stowing food, we will also take care that it cannot destroy one another. When I ask Jens what kind of food he can imagine for which you don't need fresh vegetables, I already know his answer: Lasagne. Everything is as always.
Current position (at 2:30 p.m.): 32 ° 46'N 11 ° 26'W
Third Etmal: 131 nm (now as fast as a DHL package)
Remaining distance: 237 miles, with a little luck we will arrive on Sunday