... then you can get some again. I wrote this post on December 3, 2019. I'm not publishing it until today so that there will still be something to read while we are cruising across the Atlantic.
Jens and I have nicely prepared the Sissi for the Atlantic crossing. Even our deck is half painted with fresh, white anti-slip paint. However, it is a stupid idea to paint the deck on one of the three rainy days that exist in Lanzarote each year. We will probably have to repeat that again.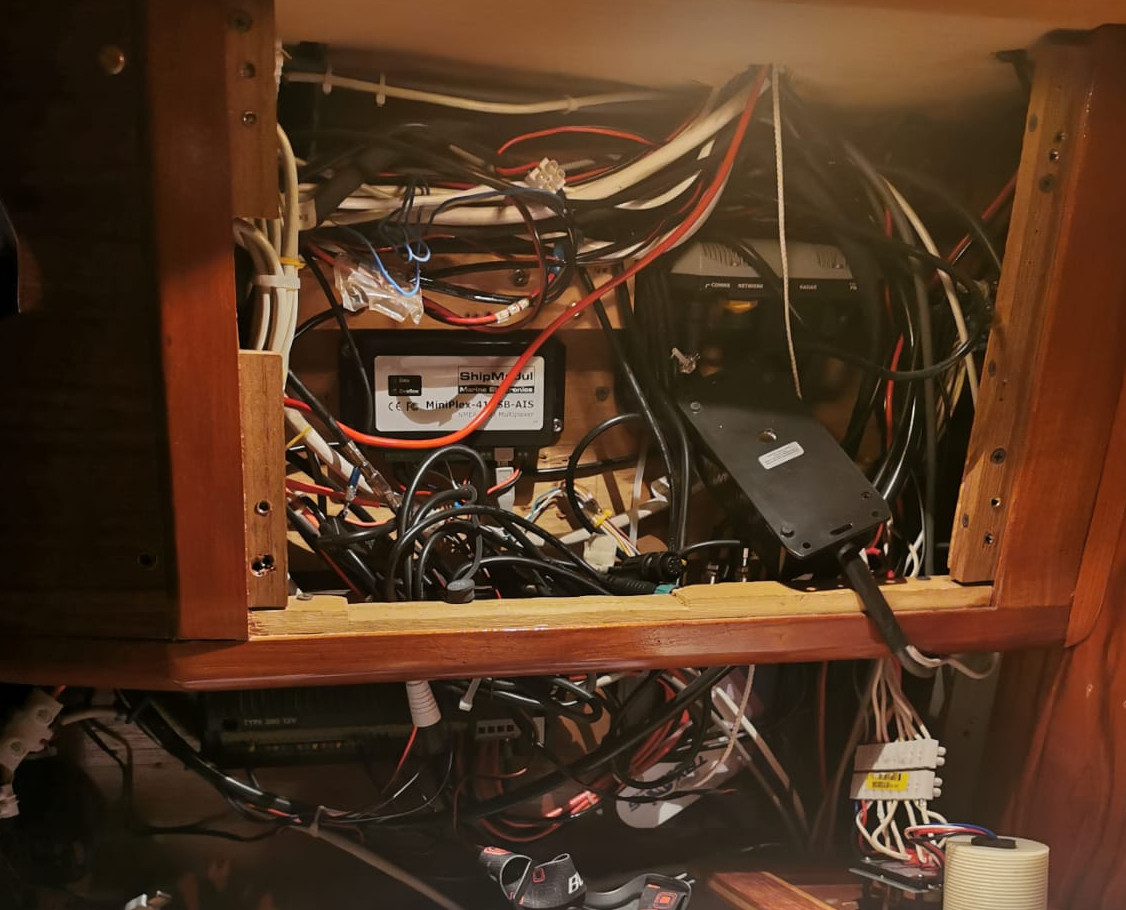 Both Chapos the autopilot has failed repeatedly in the past. Sometimes it took a few minutes, sometimes a few minutes longer, then the alarm went off. I offered to look at the course maintenance tool. I regretted it afterwards.
Note: Never fumble with the electrics on other people's boats!
Jutta and Charly have bought a ship whose electrics have been completely overhauled by a professional. That cost (according to the previous owner) over 3000 €.
The cables used were definitely professional. They started on a beautiful Philippi switch panel with over 30 fused switches. The cables went to a terminal strip with beautiful wire end sleeves and from there into a cable duct. So that everything looks nicer (it can't have any other purpose) all cables were tied together with the help of cable ties to form a wonderfully neat cable harness. Unfortunately only two or three of the counters were labeled.
Everything in the cable duct was full. Every square millimeter was plugged with cables - live and dead cables. The full professional did not remove the dead cables during installation, only cut them off.
Charly and I spent hours trying to remove the dead cables. With a good part we succeeded, another part is still in it, we would not have gotten it out non-destructively.
Then I disconnected another (unclearly labeled) switch panel at the navigation area before it was possible to follow the course of the power cables to some extent. The rewiring then only took a few hours. Earth cables that seem to be screwed tight fell into my hands while looking at it, the line to the autopilot had at least three flying connections - all with loose contacts.
After completing the work, I cannot say whether the autopilot will get out of the autopilot that often in the future, maybe I haven't found all the loose contacts. The chances have gotten a little better.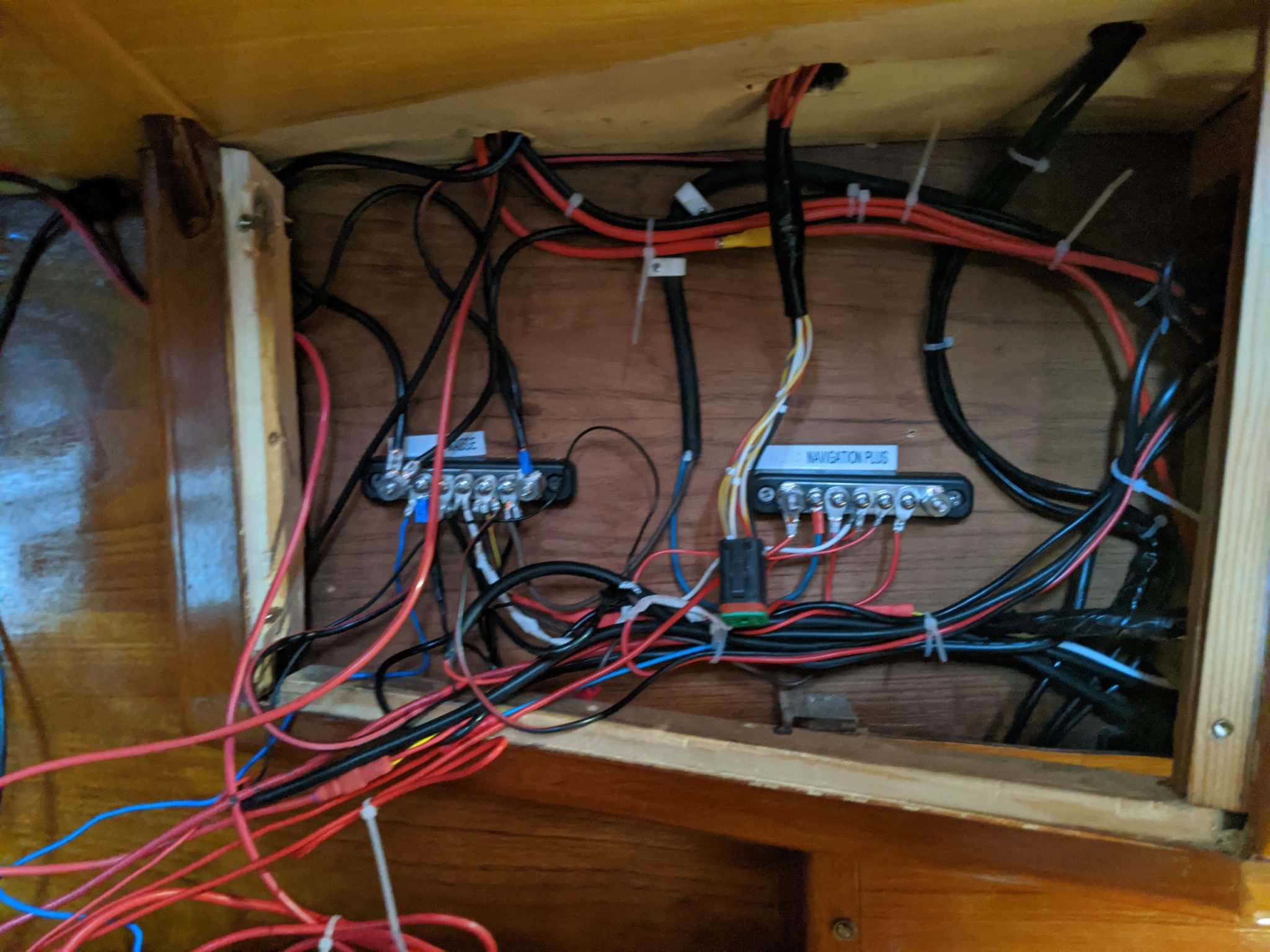 The switches are now clearly labeled. Power distribution too. The cables have cable lugs and no longer have loose contacts. We removed about 50 meters of cable and laid another 5 meters. I keep my fingers crossed for Jutta and Charly that everything is now more stable. In return, Charly now trusts herself to look for it herself in the event of an error. Everything has become clearer.
If you work on the electrics on other people's boats, then only with friends!
But I'd like to get my hands on the professional electrician ...