We're currently celebrating the opening of the season in Aruba. This is not about the tourist season, but about the hurricane season. We have weathered the first tropical storms or are in the process of surviving. I sweat at 35 ° C in the shade below deck, the fan gives me at least some relief. The neighbors on the American boats are either diving or sitting in the air-conditioned interior. The fact is that the storms do not come to Aruba, but they have a massive impact on the weather here.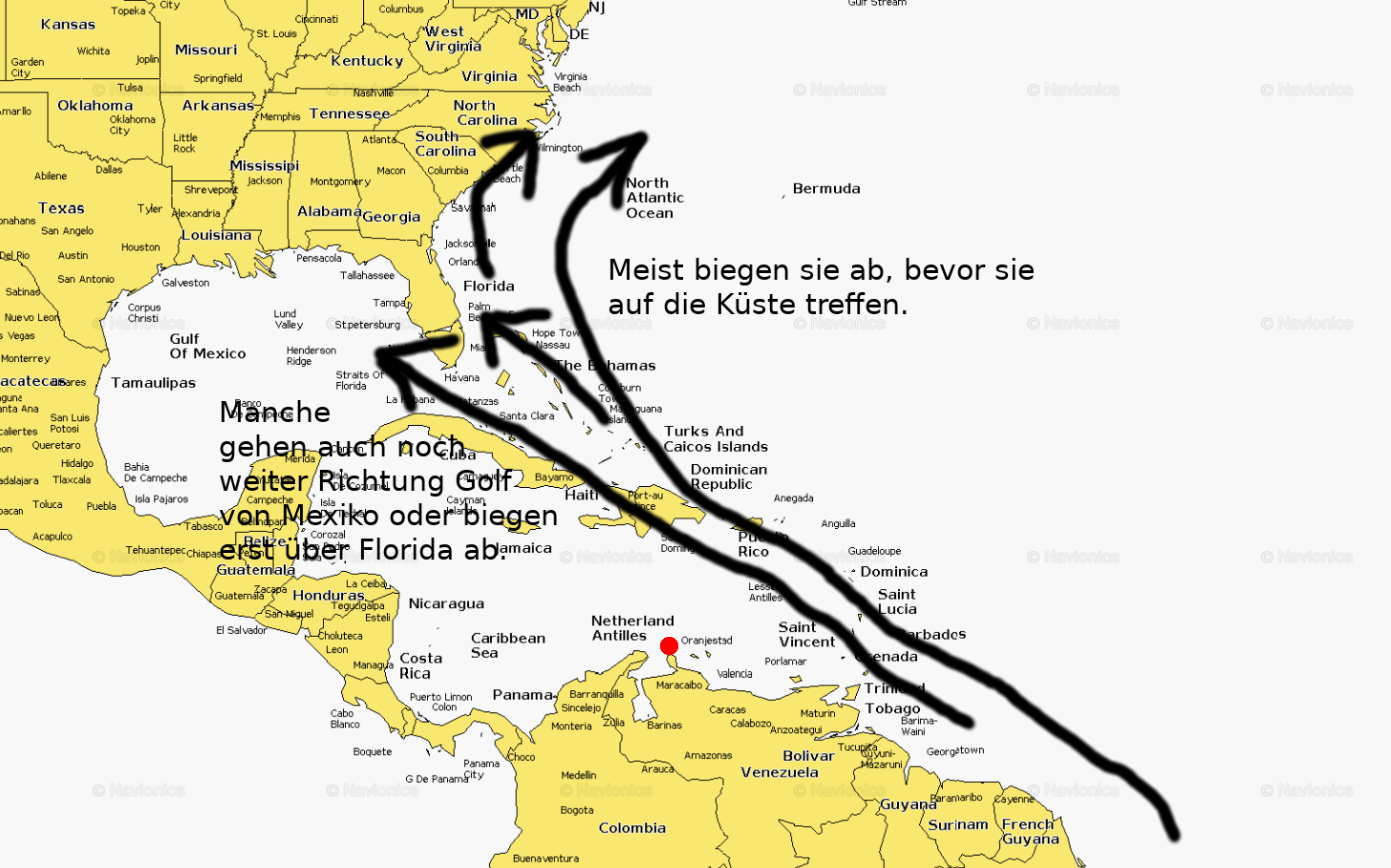 They usually stay above the open water and only turn northeast just before Florida. Sometimes they hit the coast. If they move across the country for a longer time, they will quickly run out of breath. But they don't turn on the turn signal and turn to Aruba.
There was a bit of excitement among my American neighbors these days, but I also received news from Germany about an emerging cyclone. Since then, I update the weather data on my smartphone regularly.
Weather forecast for July 25-27. The storm runs through the north.
The consequences for us in Aruba were somewhat dramatic. Shortly after this really small tropical storm passed us, Aruba was flooded by hours of heavy rains. I hadn't counted on the hatch over my mattress being open. I spent the afternoon drying my mattress.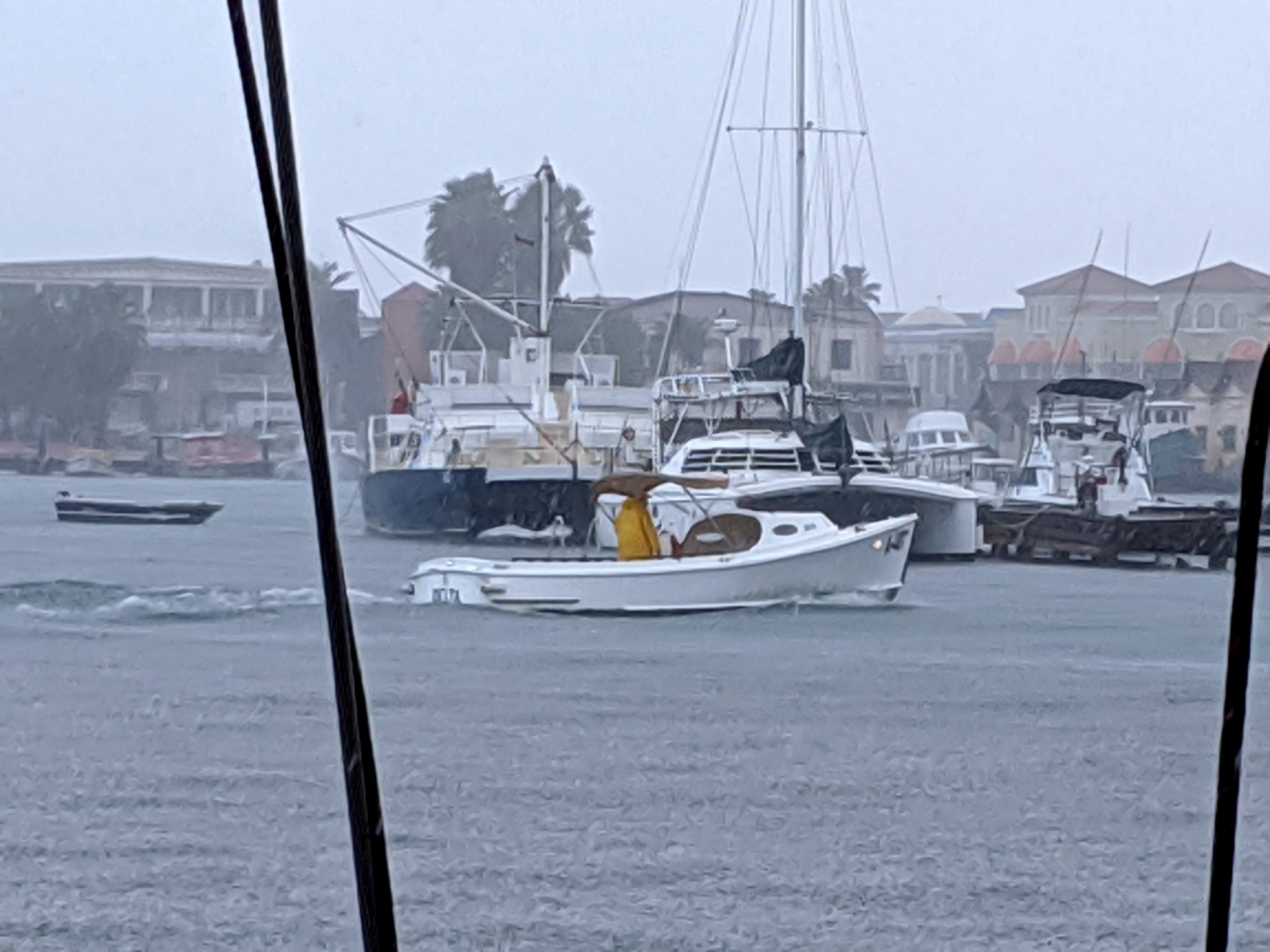 To this day, I wasn't even aware that there were rain jackets in Aruba. Despite the rain, the boats to Flamingo Island were busy. However, there were not many passengers.
I think the donkeys in the Donkey Sanctuary look sad when it rains. Perhaps it is also because of the sadness that arises when the floods pour over the bare floor.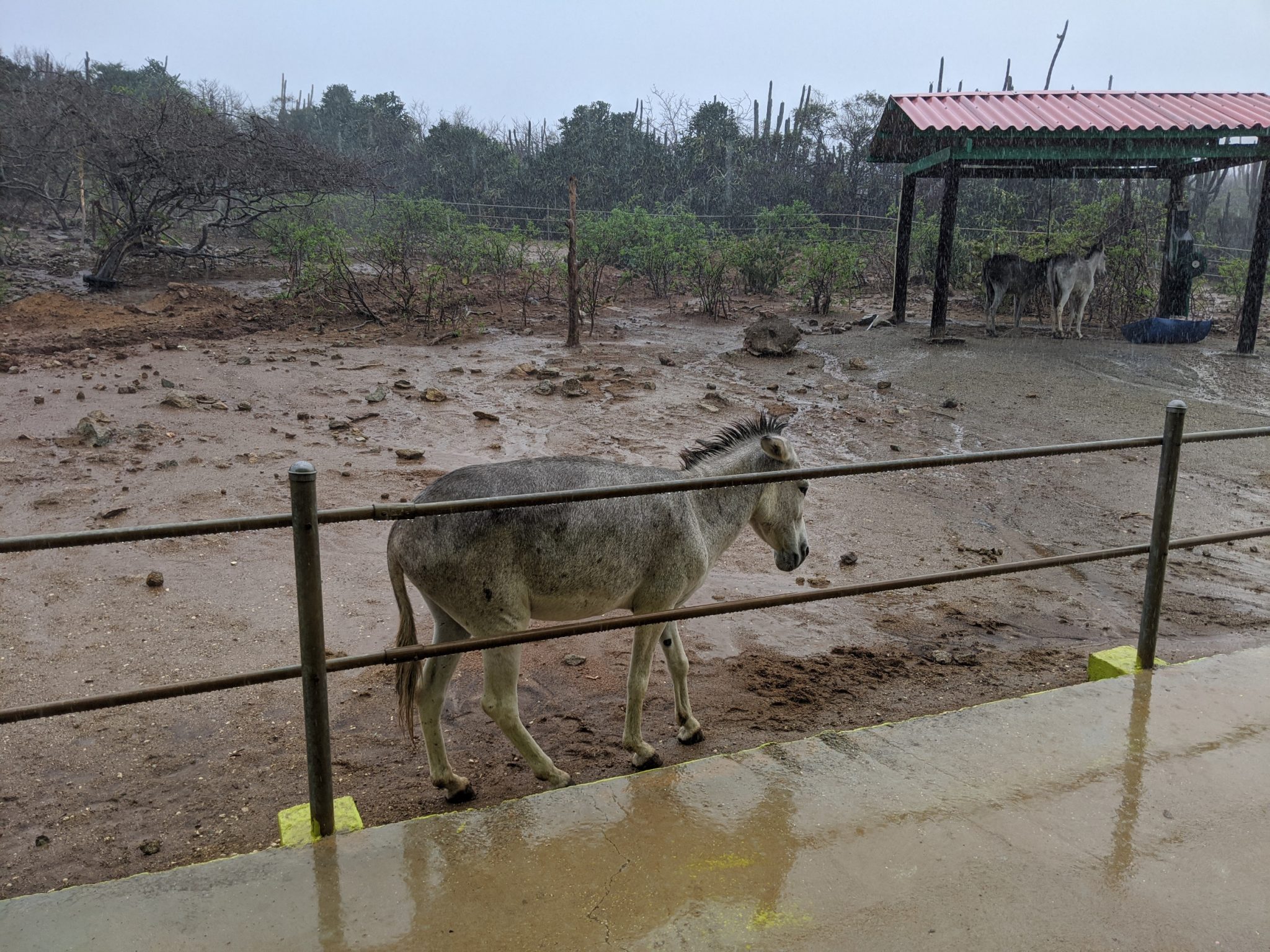 With so much rain it can happen that a cactus is washed down and falls over. My first thought was that this cactus is exactly on the path that visitors always take. I didn't like to put it away either.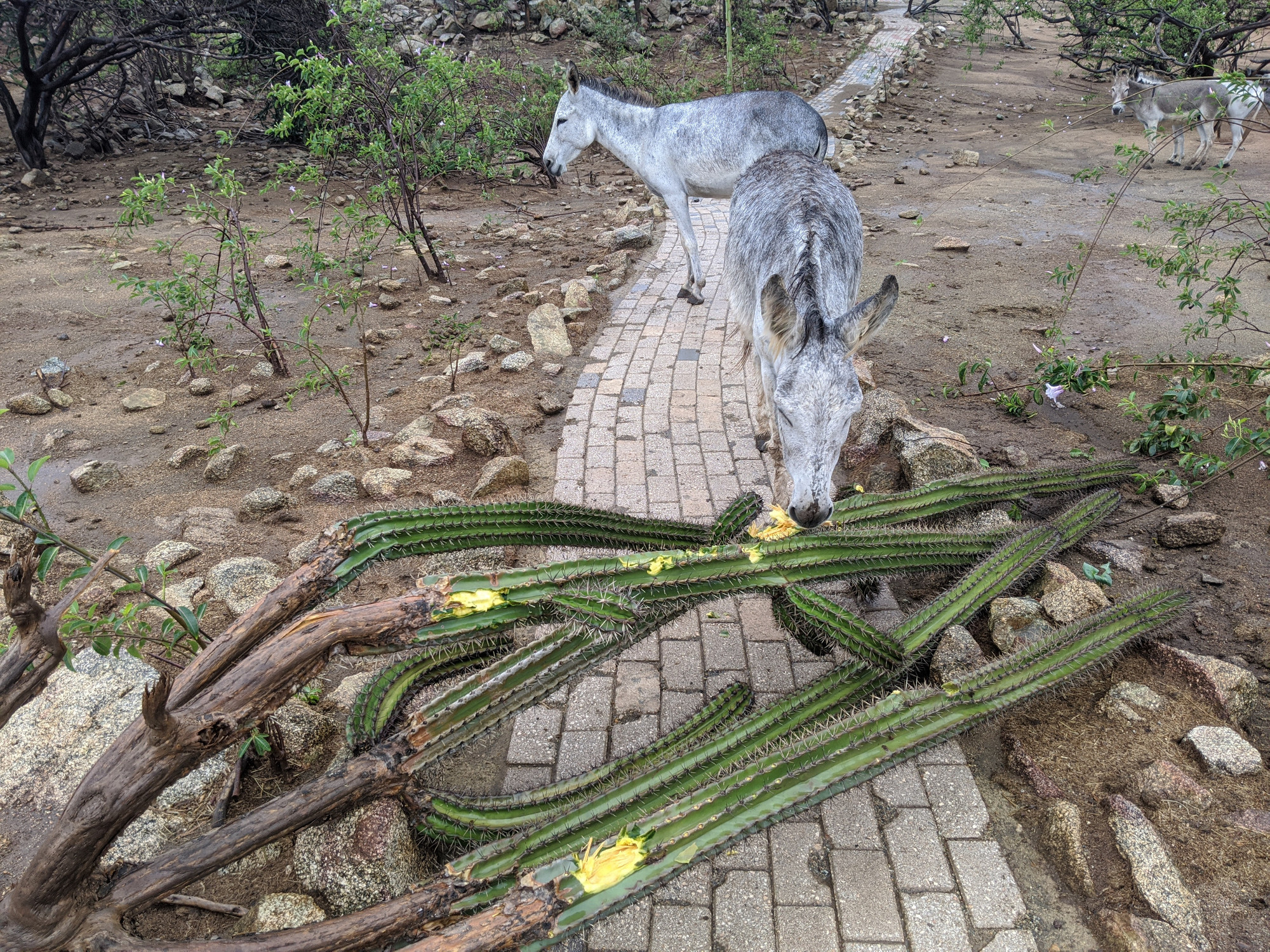 In the end it didn't turn out to be a really big problem, because the donkeys like to eat cacti for their life and do everything to overturn one of them. Then gently remove the spines and enjoy the meat afterwards. That already amazed me.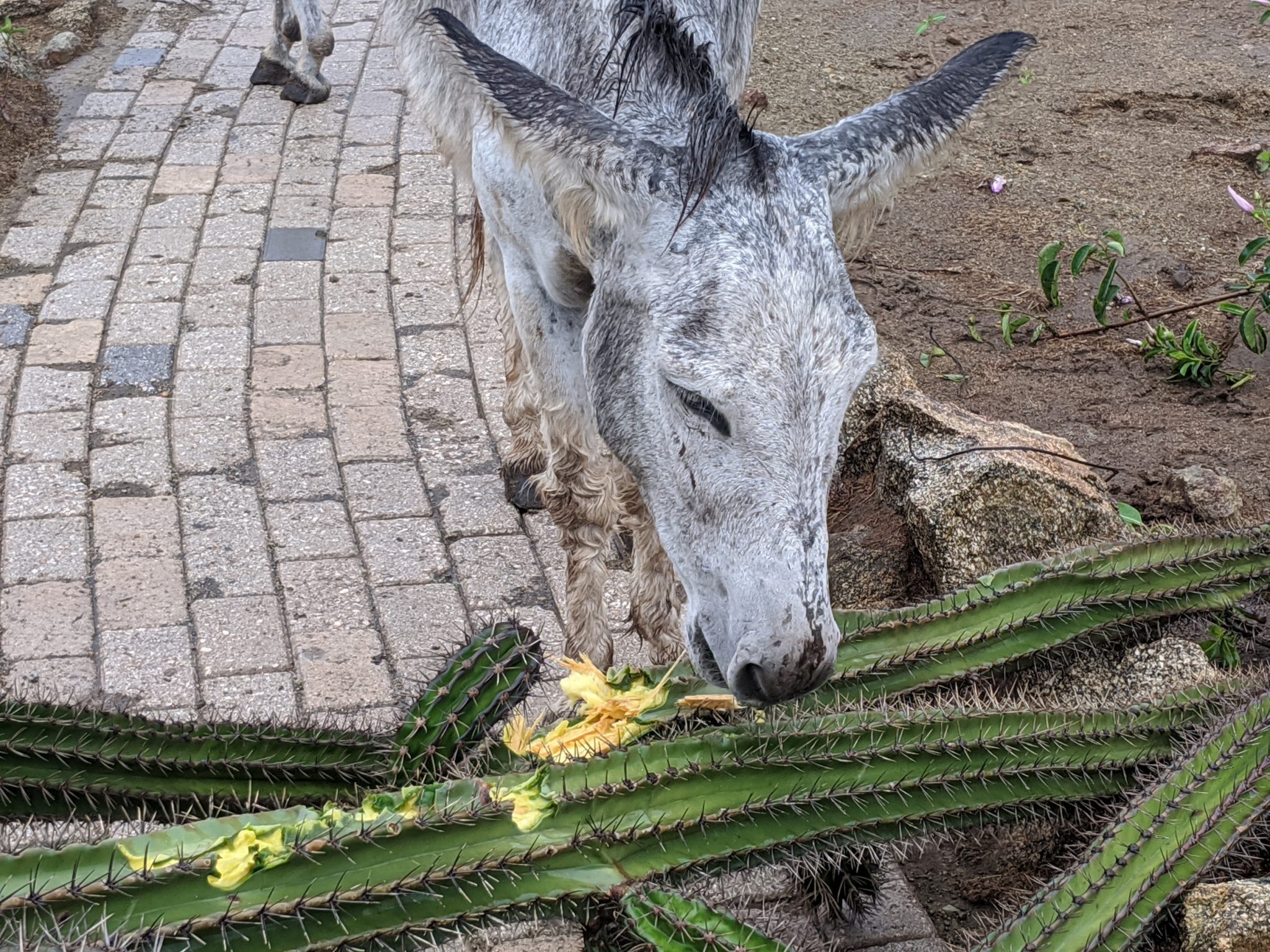 After a few hours it was easy to push the leftovers aside. The following day the cactus was eaten.
Today I'm sitting in the doldrums because of the following tropical storm. This did not bring rain, it moved much further north. The doldrums started sometime tonight, I woke up in the middle of sweating.
I listen to Hessian radio on the Internet and they talk about 37 ° C at the weekend. That would even exceed the temperatures in Aruba.