By the way, beer is a good indicator of the health of the on-board electrical system. If it's warm, you shouldn't put the refrigerator under general suspicion. Last Friday I had the feeling that the refrigerator wasn't running properly in the evenings, but I was too tired to get to the bottom of the problem. If the refrigerator is broken, I can't fix it anyway.
On Saturday the refrigerator ran perfectly normally. In the evenings he stopped working. The beer is warm. My gaze falls habitually on the battery monitor and I am horrified to find that the batteries are discharged to 80%. Now he also sounds the alarm. Why not earlier? Because it was turned off ...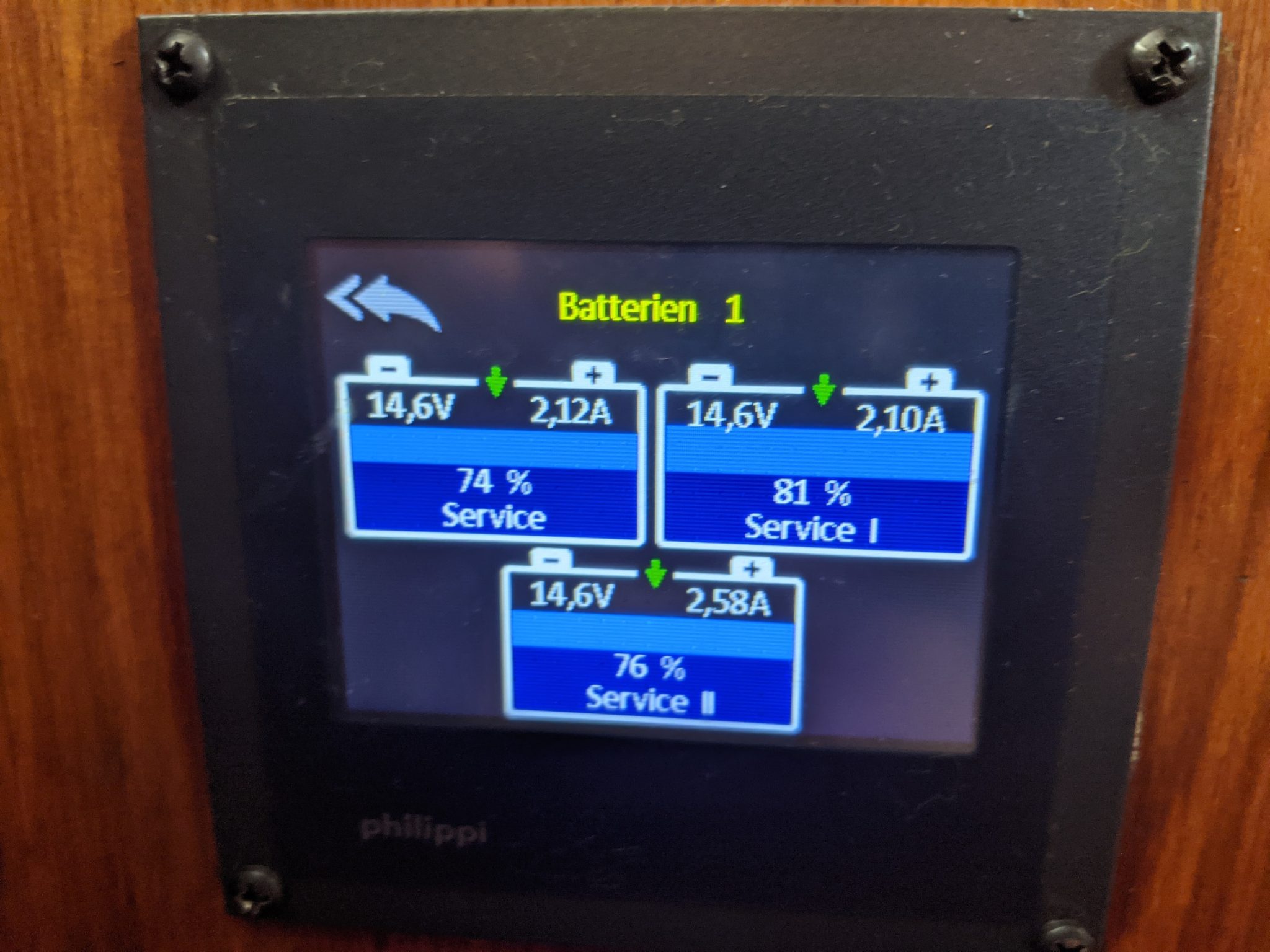 The shore power charger seems to have completely gone. I measure all lines and come to this conclusion. So the engine has to run all night to recharge the batteries to a usable level. Sure - during the day the refrigerator runs even with empty batteries, our solar cells do a good job.
I am buying a new shore power charger for a four-digit amount. Why is the store actually called Budget-Marine? You need a decent budget at the store. Unfortunately it is the only available model. This is also built in on Monday afternoon around 3 p.m. It just doesn't charge the batteries. I measure the lines again, the positive line seems to be defective. Yesterday she still had access. Funny. So I open the cable duct and find an annealed plus cable which, thanks to a loose contact, is sure to have a passage.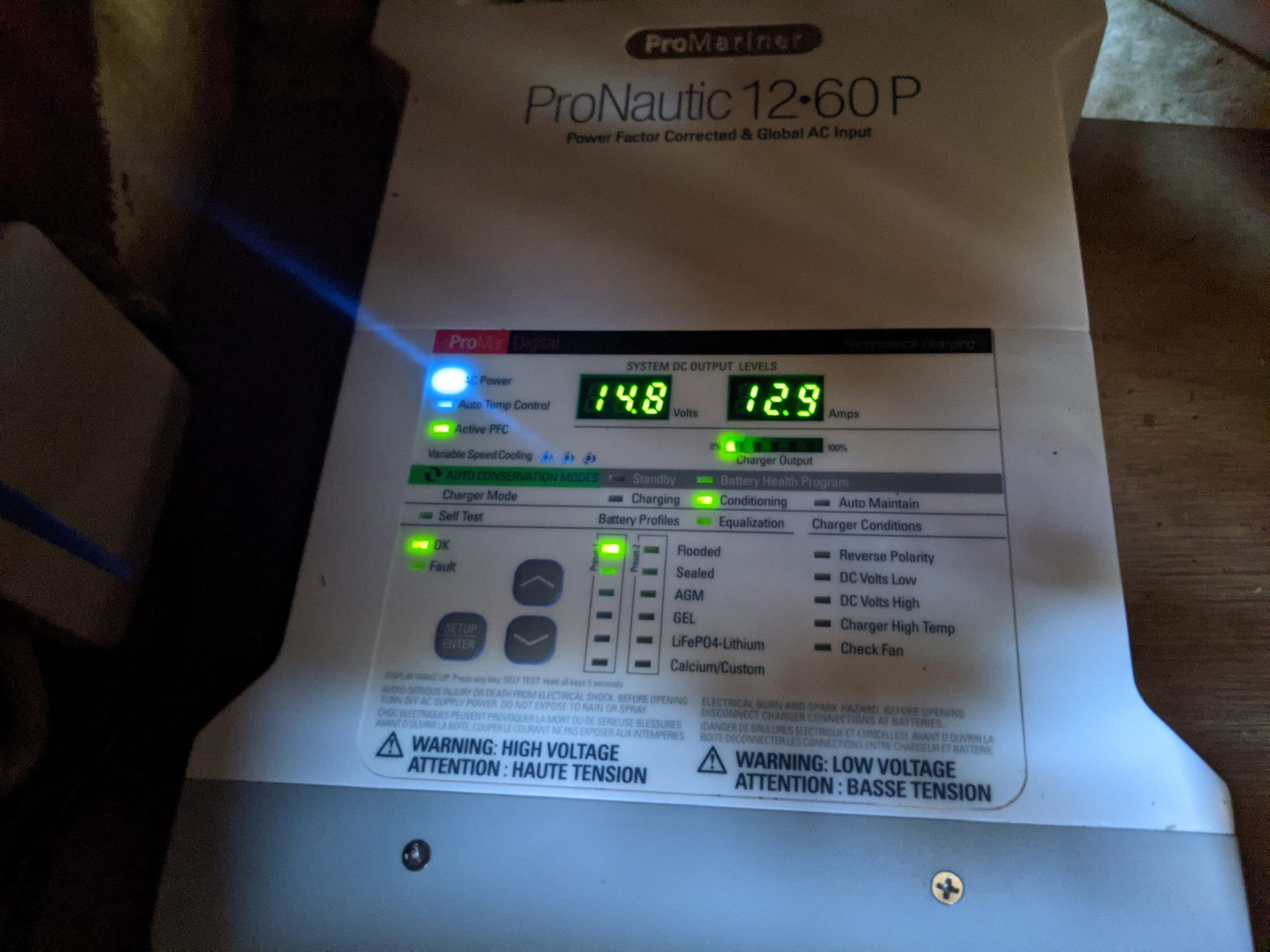 Still, I don't want the old battery charger anymore. Two frayed cables, a short circuit and the charger fuse has not melted. In addition, a fuse is still missing in the positive cable, namely the one against the on-board network. If I fuse this line with 100 A, nothing can burn here. In the literal sense. So I still have to buy a fuse.
Hopefully the batteries weren't damaged. We will have to test it in the next few days. After all, we can buy spare parts in Aruba. That would not have been possible in Cuba.