Enough cigars, our rickshaw driver drives us through the old town for an hour for $ 10. He tries again and again to explain the sights to us, but he gets really out of breath. When we tell him that he doesn't have to tell us so much, he is very grateful. He drives us to some corners that we probably won't walk to and wants to take a selfie with us at the end. With pleasure! After the hour the Cohiba burned down too, the timing is perfect.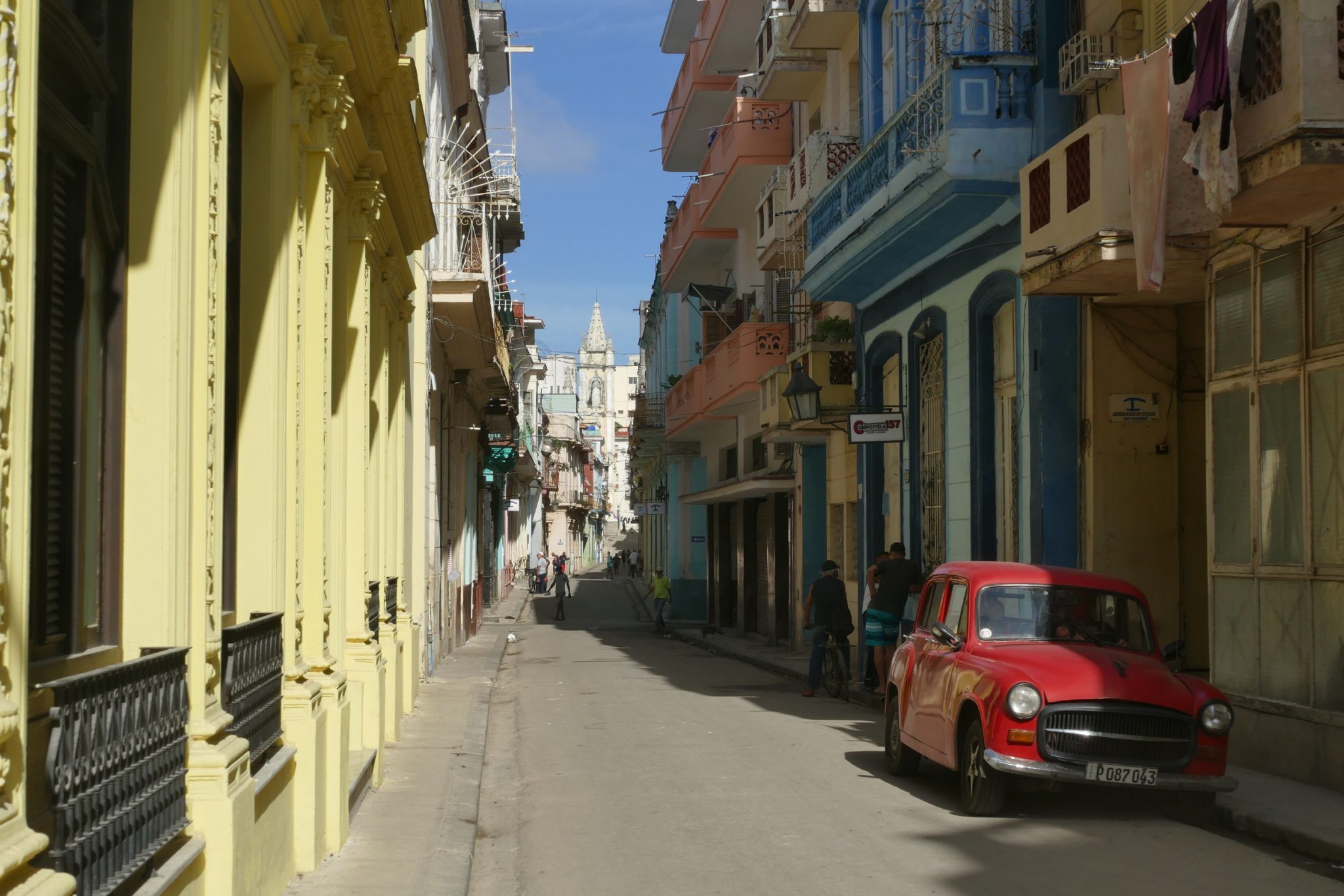 We slowly walk back to our quarters. After walking around for hours, our legs are tired and we want to sit down and read a little. In the morning you don't see much of our four-tenant couple, but they are both very active in the evening and usually come home late at night. Violin sounds fill the house. Maury has connected his electric violin to a loudspeaker box and plays karaoke versions of various songs, to which he plays first violin.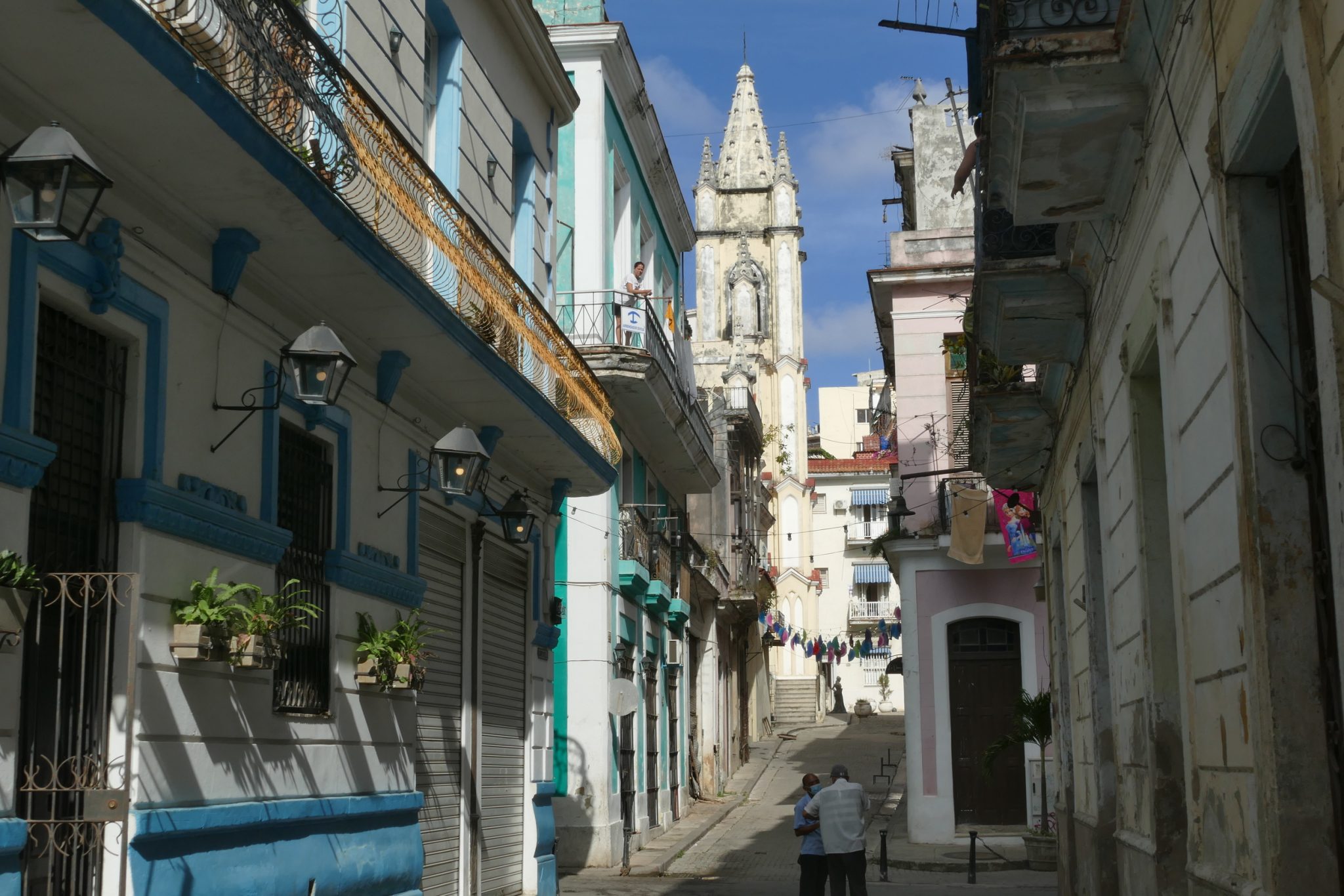 He wants to know what music we like to listen to. He can't do much with heavy metal like most people in Cuba don't. But I can think of a title that he definitely does not know and in which a violin plays the leading role: "At the window" of City. He really doesn't know the piece, listens to YouTube for a moment and plays the violin part after half a minute. That is what defines the professional musician. Afterwards he thanks me for telling him the song. I think he will add it to his repertoire.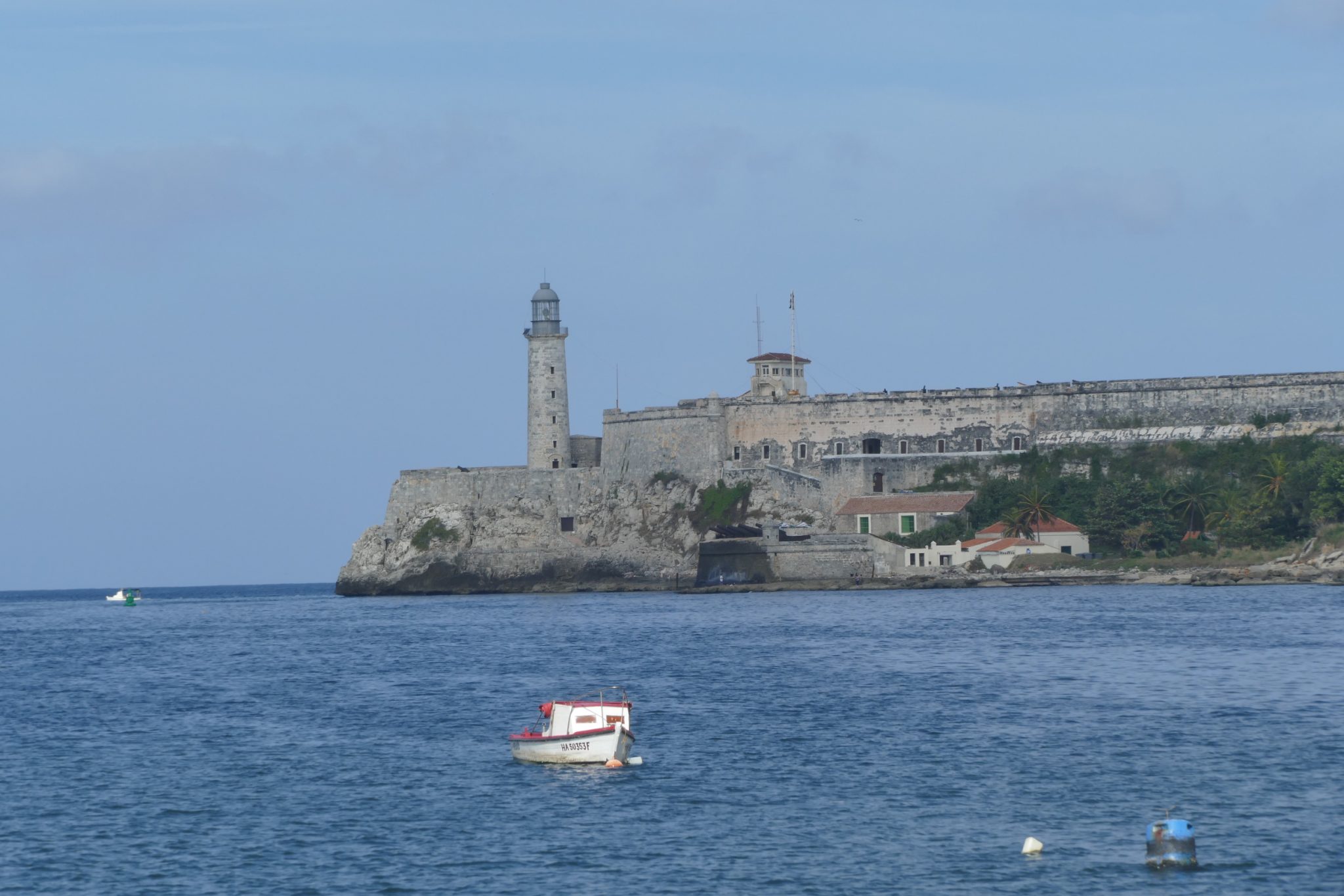 Conversations with people who speak only Spanish are complicated, because apart from a few greetings and food orders, the language is still foreign to me. At most, words in Papiamento come to mind, but they don't necessarily make sense in Spanish. So we have a chat with the help of Google's translator. The internet connection in the building can - um - be improved. Like in Germany in the flat country. Sometimes the phone has a bar, sometimes it doesn't. But that is not Cubacel's fault, it is due to the tall building into which the radio signal finds its way difficult.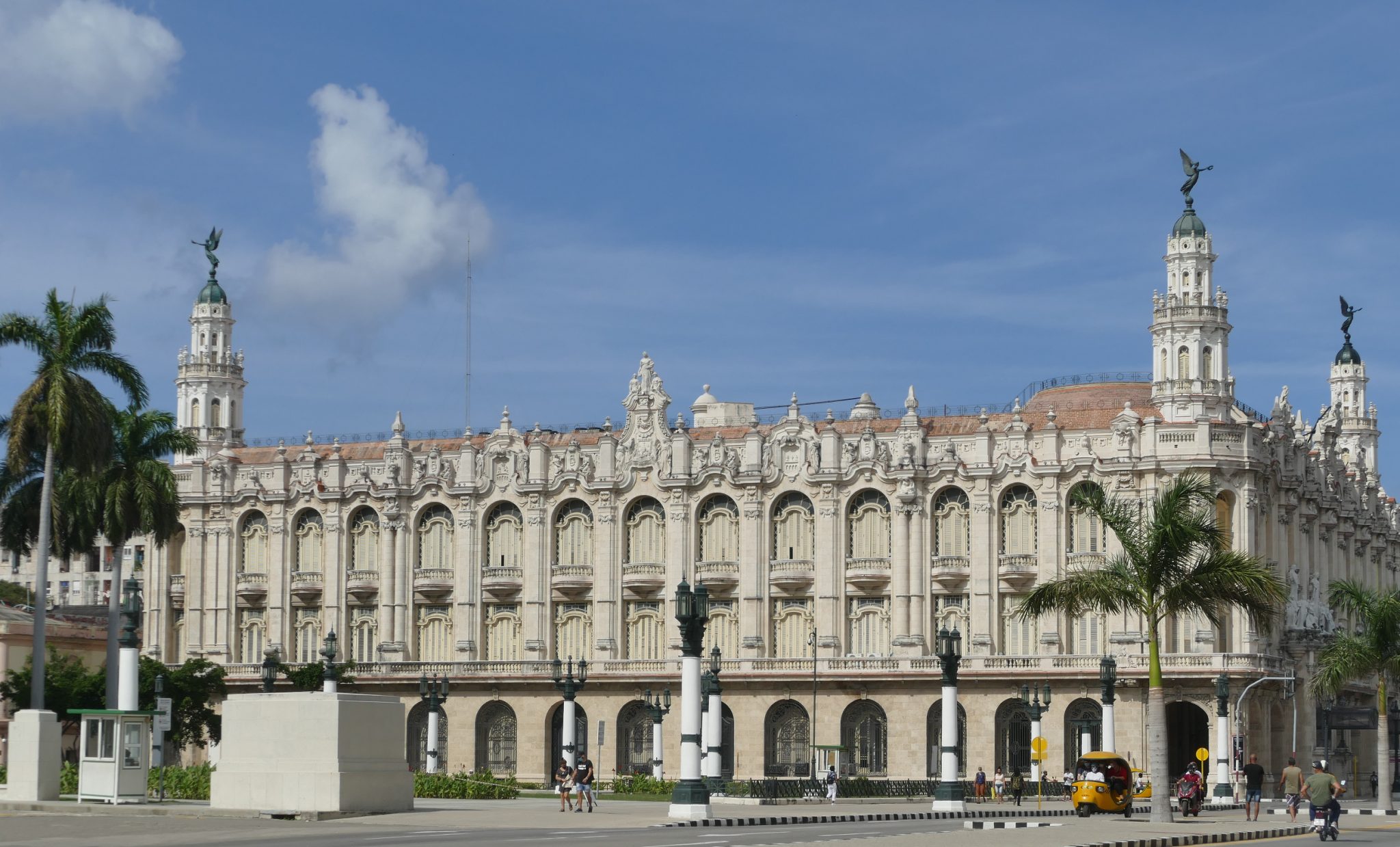 Google can also translate the spoken word, but we do not use it. The data volume is strictly limited, comparatively expensive and must be used for YouTube. We write on the landlord's smartphone. The Spanish keyboard corrects me again and again with the English entries. I save translations between German and Spanish right away, you can't write properly German on a Spanish keyboard.
Maury complains that prices have risen so exorbitantly. A beer would now cost 100 pesos ($ 4), that would be a scam and people would be angry on the street. The price of a pound of pork with a rind and bone has risen from 50 pesos to 150 pesos. All of his friends are angry with the government. The price of his beloved Cuban coffee would also have quadrupled. If it continued like this, people would soon have to eat one another.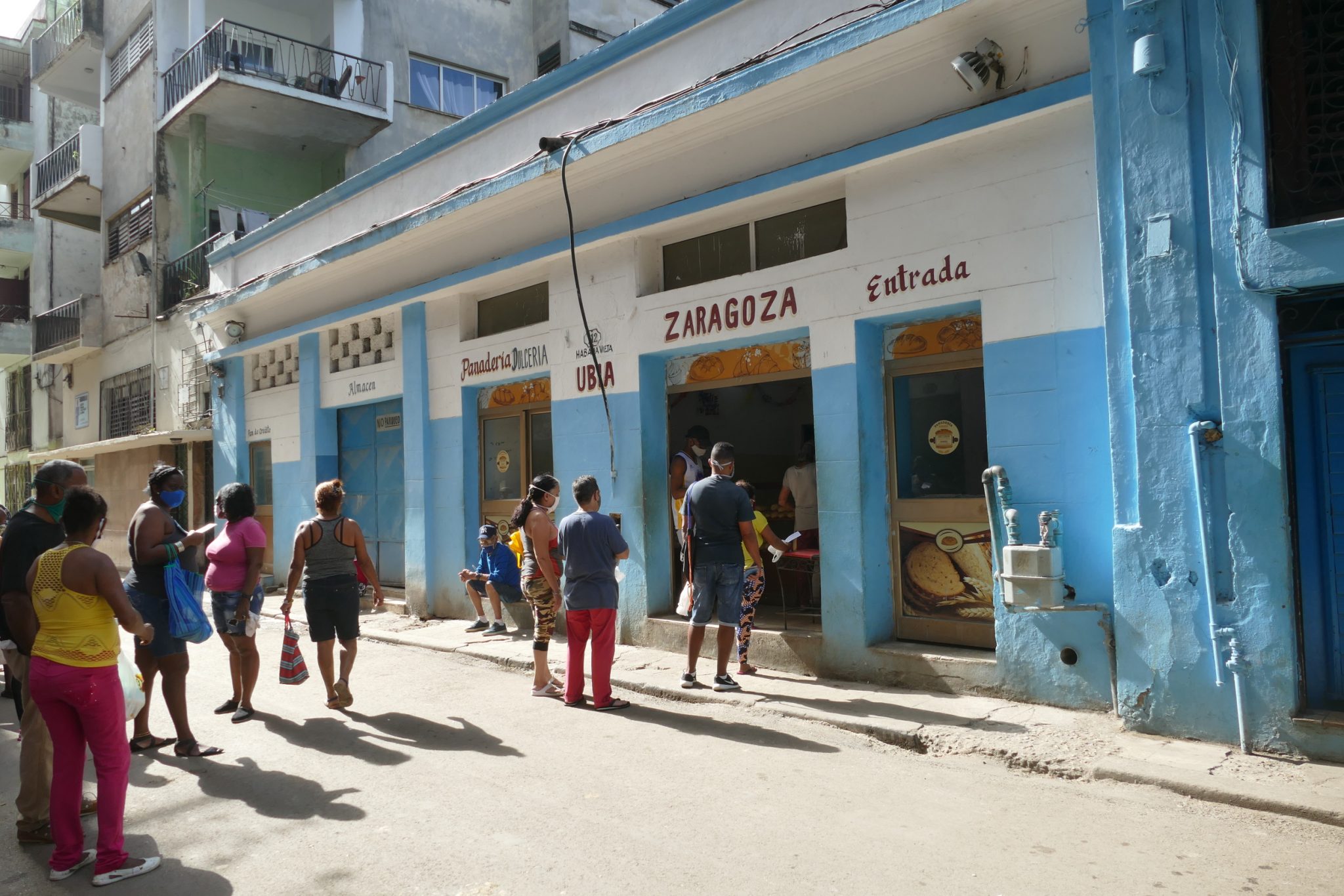 It's all because the peso has now somehow been pegged to the US dollar. It seems a little like 30 years ago in Germany. When the D-Mark came to the GDR and prices also rose. When people suddenly could buy goods but had no more money to pay for them. While wages are rising in Cuba, prices are rising faster. And freelance artists like our landlord are currently without any income. There is no unemployment insurance in Cuba like in Germany.
Prices are also rising in the restaurant next door, first and foremost beer prices. The host now also takes 100 pesos for a beer (instead of 75 pesos before). It's actually a cheap price, you don't pay more there than on the street. He cannot make a profit with it. Absurdly enough, spaghetti costs 75 pesos, so a meal is cheaper than a drink. In general, the food in the restaurants in Havana is good and cheap.