We are gourmets. We love good food. And we always want to get to know the food that the local people eat. So we didn't want to go to any pizzeria in Mindelo, we wanted a restaurant that the locals go to.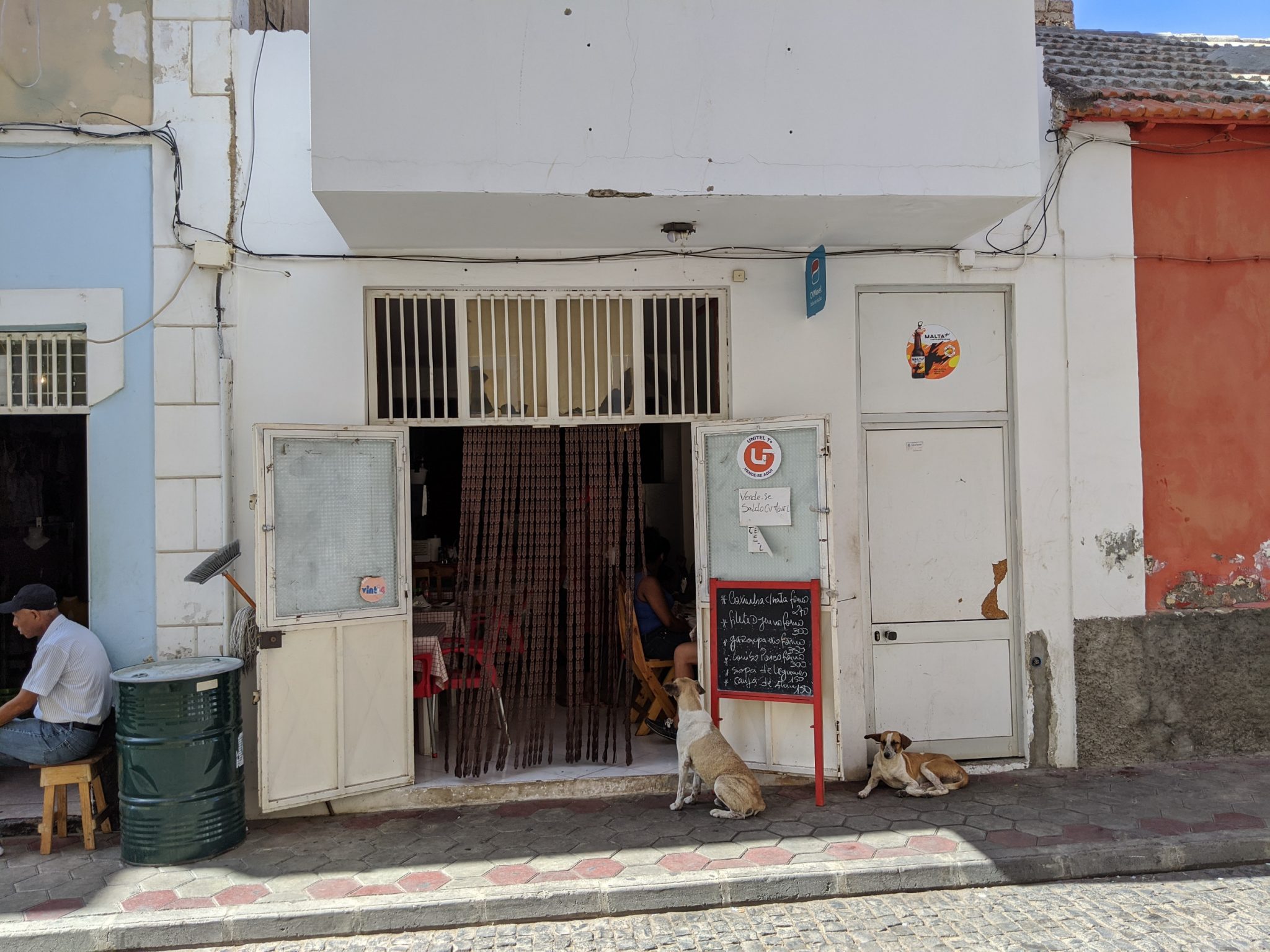 When we took our first walk through Mindelo on Christmas Eve, we noticed this restaurant for the first time. It was packed and smelled delicious from the door. So we enjoyed our Christmas Eve dinner in this gourmet temple. Unfortunately we were there shortly before closing time and there was only one meal left. It consisted of chicken thighs, rice and fries and was absolutely delicious.
We visited the restaurant a second time around noon. There was much more going on than shortly before the shop closed. People kept coming in, bringing their own Tupper cans and picking up food for the whole family. We got marinated pork schnitzel with vegetables and rice. Each dish costs only € 3.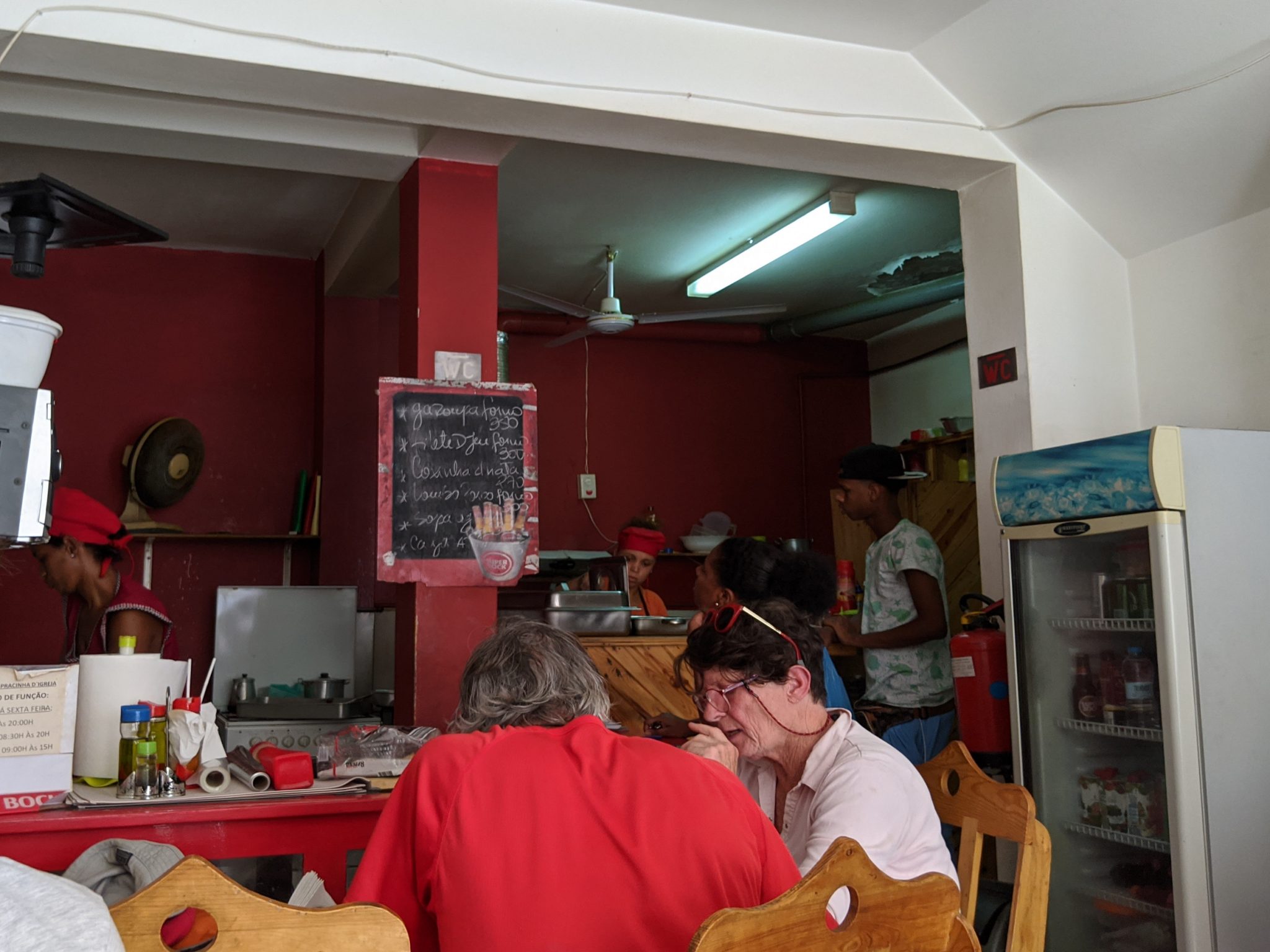 We can only recommend this shop. In contrast to the restaurant, where we enjoyed the Christmas dinner together with the Salty, you are served quickly here. In addition, almost only locals go there. Fittingly, the photo above shows two other yachts that seem to have similar eating habits to ours.